If you have received your new HDFC debit card then first you need to activate it before using it for any transactions like ATM withdrawals and online payments. Activating your HDFC Bank debit card is now very easy and you can do it online.
For HDFC Bank debit card activation, all you need to do is create an ATM PIN for your brand-new debit card.
Here we will tell you two online ways to activate HDFC Bank Debit Card.
Activate HDFC Bank Debit Card using Mobile Banking
If you have an HDFC Mobile Banking application on your phone then you can activate your new HDFC debit card from your mobile phone. Just follow these few steps:
(1) Login to your HDFC Mobile Banking application and open the menu options.
(2) In the menu options, tap on "PAY — Cards" as shown in the screenshot below.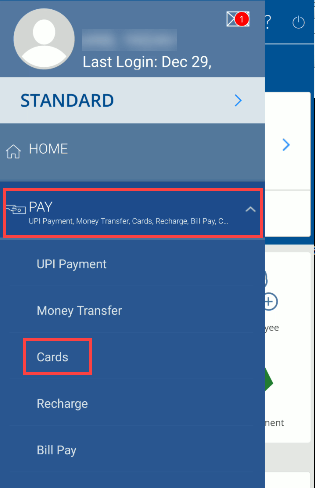 (3) Now select your new debit card and proceed.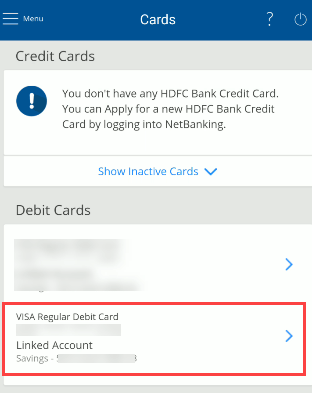 (4) Next screen you can see "Set PIN" option, select this option and proceed further.
(5) Finally set your ATM PIN for your new debit card and submit.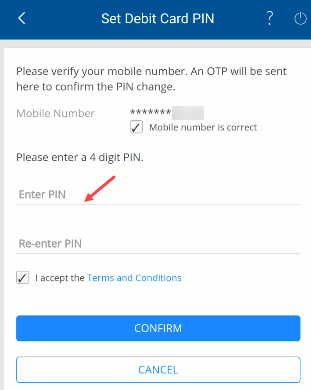 (6) You will receive an OTP on your account-registered mobile number. Enter the OTP and press the continue button.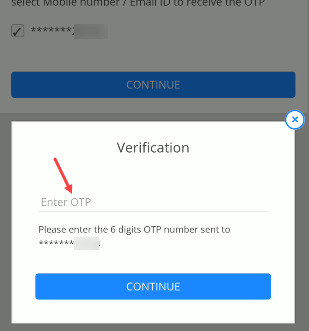 (7) All done! your new HDFC bank debit card successfully activated and is ready to use.
Activate HDFC Bank Debit Card using net banking
You can also activate your new HDFC debit card by login to your net banking account. Please follow the below step-by-step process:
So this way, HCFC bank customers can activate their new debit card online. You can also manage your debit card usage thru mobile banking and net banking and enable/disable transactions for different channels like ATM, online, international, and POS. You need to activate online transactions and international transactions after receiving your new debit card because by default these options are disabled.