ICICI Mobile Banking is the best online platform to access many banking services online. You can check your balance, open a new account, transfer money, open FD & RD, request Cheque Book, and Debit card, track your deliveries, and many more.
If you are an ICICI Bank customer and still not using ICICI Mobile Banking then here we will tell you the step-by-step process – how to register for ICICI Mobile Banking.
How to Register & Login To ICICI Mobile Banking (iMobile activation)
First, install the ICICI iMobile Banking application from the Play Store and Apple store. Now you need to complete the one-time activation process and then you can use mobile banking.
Step 1: First make sure your ICICI bank registered mobile number is available on your phone because the application will send an SMS from your registered mobile number and verify it and then you can proceed further. For dual SIM, make sure SMS send from a registered mobile number.
Step 2: Open ICICI iMobile application and tap on I already have an Account.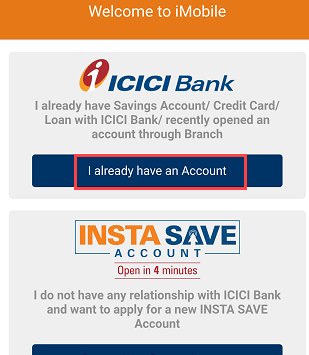 Step 3: Next screen, tap on Activate Now. Now the application will send an SMS and verify your mobile number registered with your ICICI account.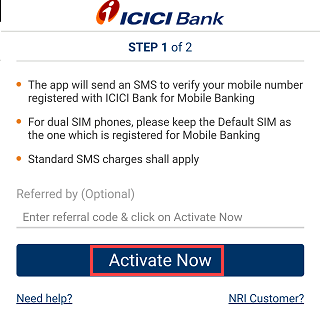 Step 4: Now select any login method. You can use your fingerprint with a 4-digit PIN, set a 4-digit login PIN or you can select net banking User ID for login to mobile banking. If you selected a 4-digit login PIN then enter your PIN and submit.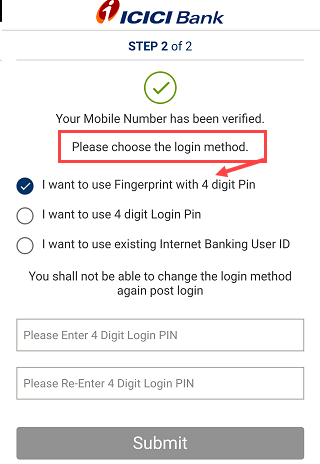 Step 5: Next screen, you can activate Mobile Banking using your ATM/Debit card or Net Banking User ID and password. If you have a Debit card then select this option & if you have a net banking User ID and password then select the net banking option.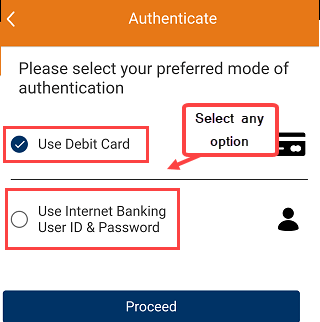 If you have selected the Debit Card option, then enter your Debit card grid number. Your ICICI Bank Debit card has a grid on its reverse. Enter numbers from the grid as printed against the following alphabets & click on Activate.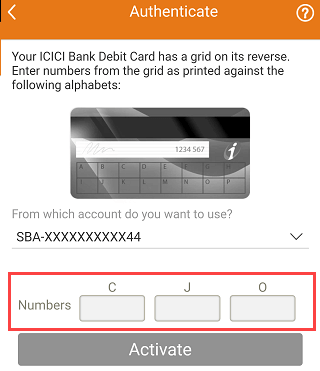 And if you have selected the Net Banking User ID & Password option for activation, enter your net banking User ID and login password and click on Activate.
Congratulations, you have successfully registered with ICICI Mobile Banking application and now you can log in to iMobile application.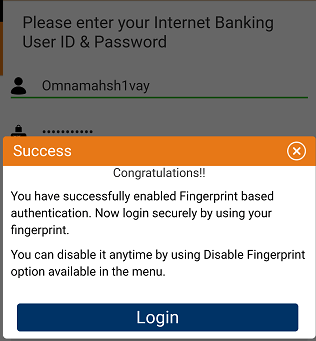 Frequently Asked Questions
(1) Where Can I find my Debit card grid numbers?
Ans: Please check your Debit card back (reverse side). You can see Alphabet grid numbers. You need to enter these grid numbers against the alphabets if you have selected the Debit card option for activation.
(2) How to activate ICICI iMobile Banking without a Debit card?
Ans: Now you can activate ICICI net banking using the net banking User ID and login password. Select this option during the activation process.
(3) What is the referral code in ICICI Mobile Banking?
Ans: You don't need to enter any referral code, it is optional.