IDBI Mobile Banking offers digital banking services from your mobile phone. If you are an IDBI Bank customer and want to access banking services from your mobile phone then you can also activate IDBI mobile banking application on your phone.
With IDBI Mobile Banking you can check your account balance and statement, manage your debit card and ATM PIN, apply for a new cheque book, download account statement, open FD and RD account, and many more banking services accessible through mobile banking app.
So here we are going to tell you the step by step process of IDBI Mobile Banking activation.
Register and Activate IDBI Mobile Banking App
All you need is your registered mobile number and debit card with ATM PIN. If you have both then follow the below steps:
Step 1: Install IDBI mobile banking application from the play store and open it. Tap on the "Activate App/Reset MPIN" option.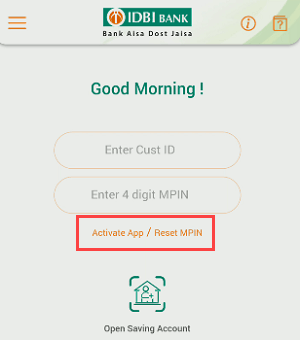 Step 2: Next, enter your customer ID and tap on the Activate button. Now the application will send an SMS from your registered mobile number and verify your mobile number linked with your account.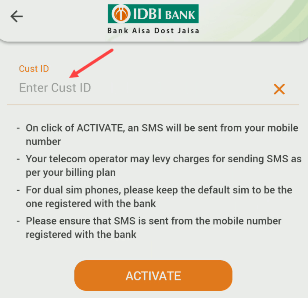 Step 3: After verifying your mobile number, now you need to set login MPIN for your mobile banking application. Set MPIN and submit.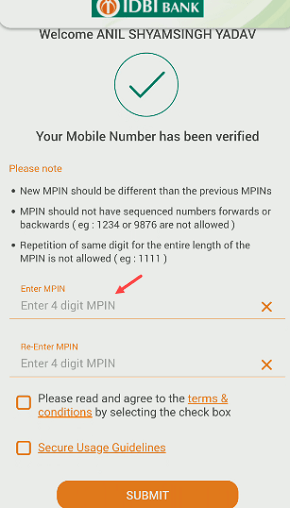 Step 4: Now login for the first time to your mobile banking application by entering your MPIN. You need to authenticate mobile banking using your debit card. Select the "Debit Card" option and enter your debit card 16 digits number, expiry date (valid thru), and ATM PIN and submit.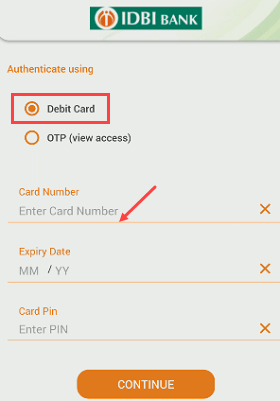 After validating your debit card details, your mobile banking will be activated. You can also set a fingerprint login for your mobile banking.
Now you can login to your mobile banking application using MPIN and access banking services from your mobile phone.
If you are unable to activate IDBI mobile banking then make sure you are using your bank-registered mobile number and have enough balance to send an SMS, make sure your debit card details and ATM pin are correct.