If you have a saving account/Fixed Deposit account in Yes Bank and you want to add nominee for your account then you can do this online. Yes Bank internet banking and mobile banking lets you register nomination online.
You can also update your nominee details for your Yes Bank saving/FD account online if nominee already added to your account.
So here is the step by step guide, how to add/update nominee in Yes Bank online for Saving account/Fixed Deposit.
How to Add Nominee Online in Yes Bank
Open Yes Mobile Banking and login to your account.
After login, open menu options and click on Other Services.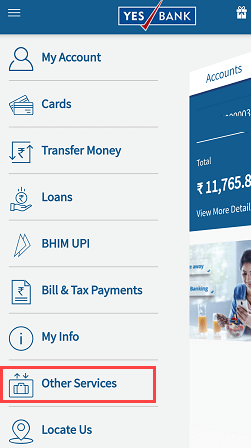 In Other Services, you can see the Nominee Registration option, click on this option, and select Saving Account or FD/RD account to add nominee.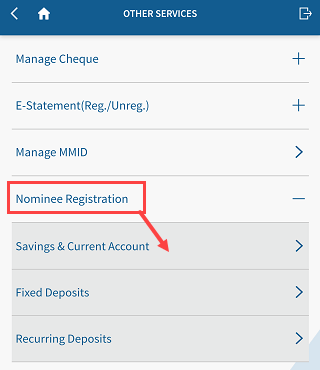 Next screen, click on View Nominee.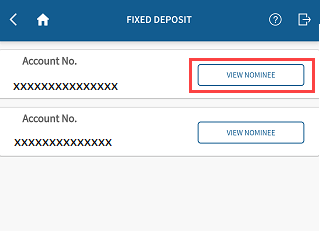 Now click on Add Nominee.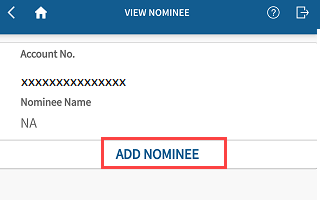 Finally, add nominee name, select your relationship with the nominee, enter the date of birth, address and submit.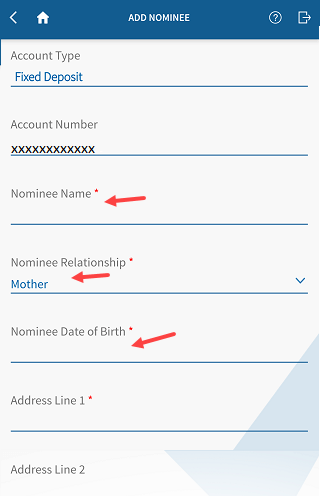 How to update/Delete Nominee Online in Yes Bank
If nominee already registred with your Yes Bank Saving account/Fixed deposit account and you want to update/change nominee then you can also do this online through Mobile Banking.
Login to Yes Mobile Banking and open Other Services – Nominee Registration. Select Saving/Fixed Deposit account.
Now click on View Nominee option.
Next screen, click on the Modify option. (You can also delete nominee here)
And finally, add a new nominee for your saving/FD account.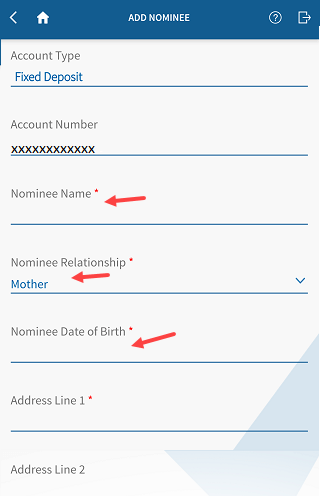 So this is how Yes Bank account holders can add or update nominee online for saving account and FD account. You can also login to Yes Internet Banking to add/update nomination.
Frequently Asked Questions
(1) I have Yes Bank Fixed Deposit account, how to add nominee online for my FD account?
Ans: You don't need to visit Bank to add/update nomination for your FD account. Just login to Yes Mobile Banking or net banking and register nomination for your Fixed Deposit account.
(2) How to delete nominee for my Yes Bank Saving/FD account?
Ans: If you wish to delete nominee for your Yes bank saving and FD account then you can login mobile banking and remove nominee online. Please follow the above steps.
(3) After register (Add) nominee in Yes bank, Can I change/update it?
Ans: Yes, you can change (update) it online through Mobile Baning and net banking.