If your Voter ID card (EPIC Card) has been lost OR mutilated then you can get your new Voter ID card replacement online. You can apply for a duplicate Voter ID card online and your EPIC card (voter card) will be delivered to your registered address.
Here we will tell you the step-by-step process on how to apply for a duplicate Voter ID card online:
Get your Duplicate Voter ID Card Online
Step 1: The first step is. create your account in Voter Service Portal (https://voters.eci.gov.in/Homepage)
Step 2: After creating your account, now login to your account and click on "View Forms in Draft" option.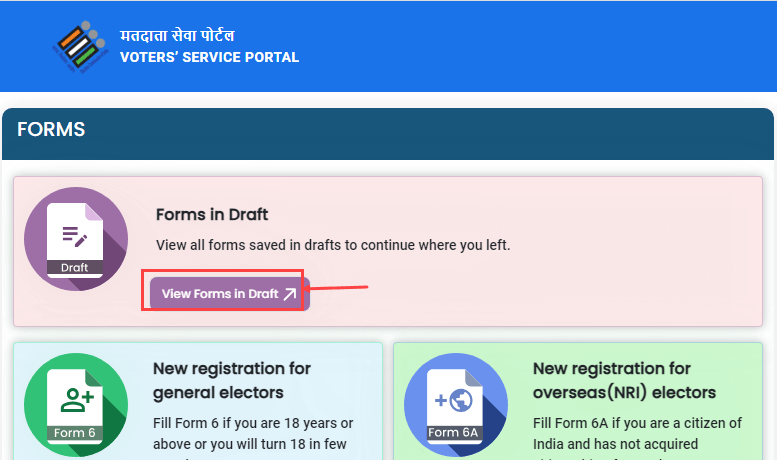 Step 3: Next screen, click on "Form 8 (Form of shifting/correction/replacement of EPIC)"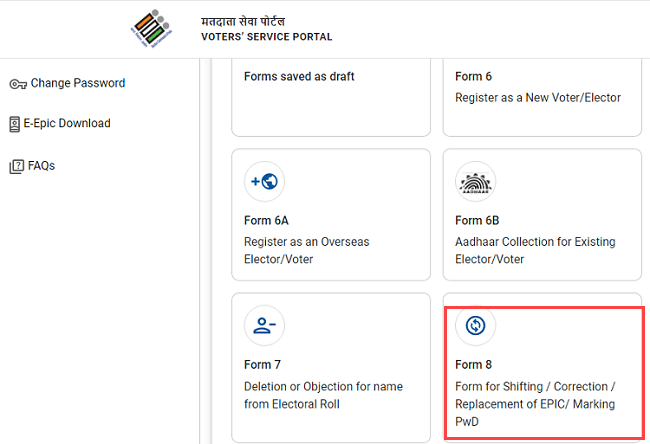 Step 3: Now select the "Other Elector" option and enter your EPIC number (Voter ID Card number) and submit.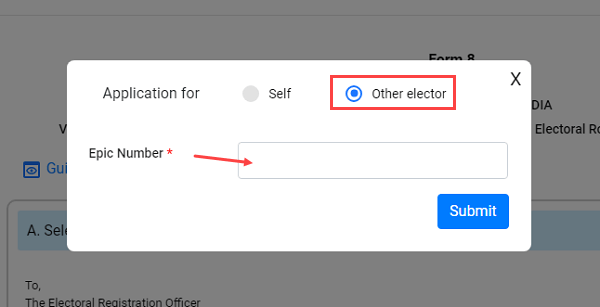 Step 4: Next screen select the "Issue of Replacement WPIC without correction" option and click submit.
Step 5: Next screen, section (A) is already filled so click on the next button as you can see in the below screenshot.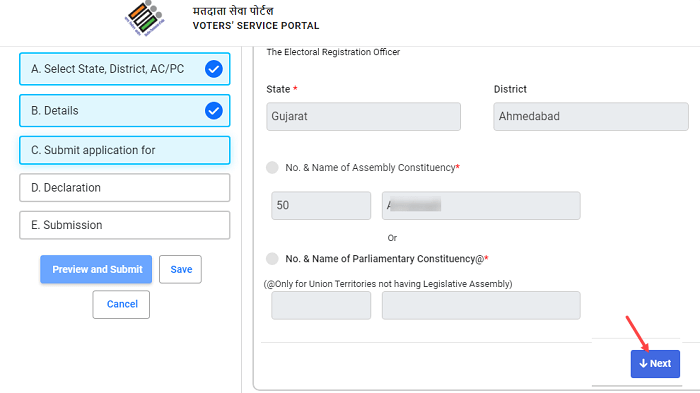 Step 6: Next section (B) Details, no need to fo anything, just click on next.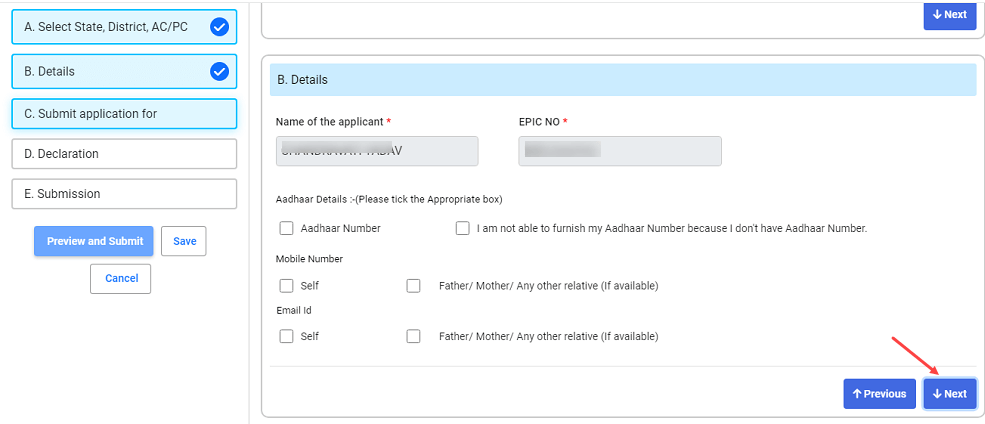 Step 7: Now select the reason for applying for a duplicate Voter card. Choose "Destroyed due to reason beyond…" OR "mutilated" any option from these two and click on next.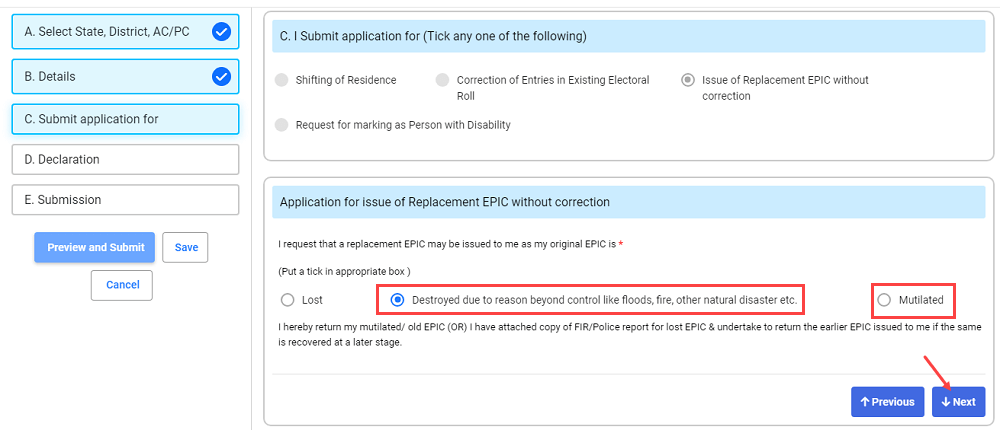 Step 8: Enter your current place and click on next.

Step 9: Now enter the captcha code and click on the 'Preview and Submit" button.
Step 10: Next screen you can see the preview of your filled form, just click on the submit button and submit your application for duplicate Voter ID Card.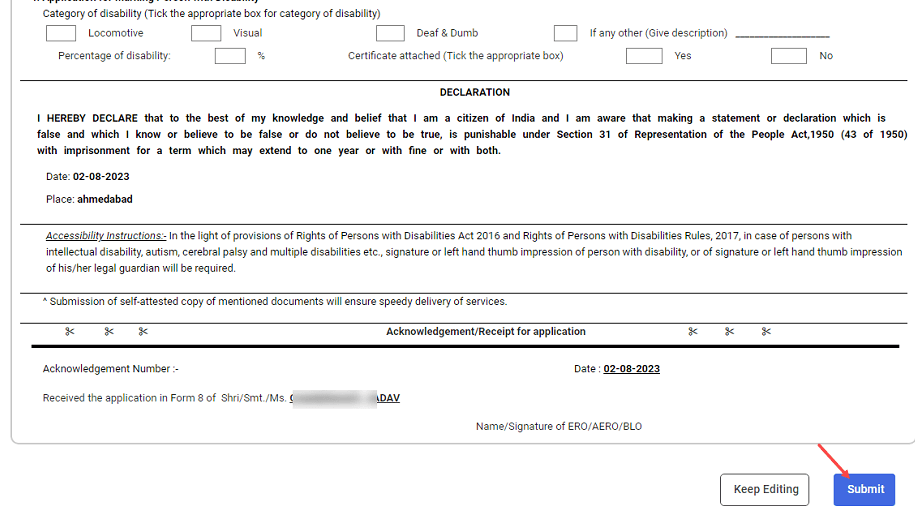 Step 11: After successfully submitting your duplicate Voter ID card request, you will get your reference number to track your application status.
You can visit the Voter service portal home page (voters.eci.gov.in/Homepage) and track your application status by entering this reference number.
So this is how to apply for Duplicate Voter ID Card (EPIC Card) online and get your replacement Voter ID card at your doorstep.