Bandhan Bank customers can check and download account statements online through net banking and mobile banking facilities. If you are a Bandhan bank customer then here we will tell you 3 ways to get your account statement online.
You don't need to visit the bank to know your Bandhan Bank transaction history. If you have an online banking facility then you can view your account statement online without visiting the branch.
1. Download Bandhan Bank Account Statement using Net Banking
If you have a Bandhan Bank Internet Banking facility then you can easily view your account statement ad download it in PDF format. You can download the past 6-months statement, past financial year statement, or select period of time statement.
Open the Bandhan Bank Internet Banking portal and login to your account.
Now click and open My Accounts – Account Statement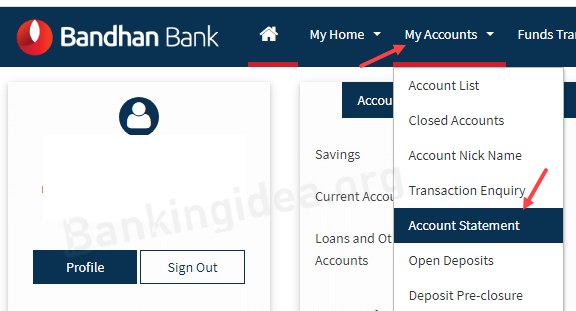 Next screen, you can select the time period to view/download the statement. Select a time period and click on submit. (You can select the last 6-months statement, current/previous financial year, or past month statement & also select custom date range)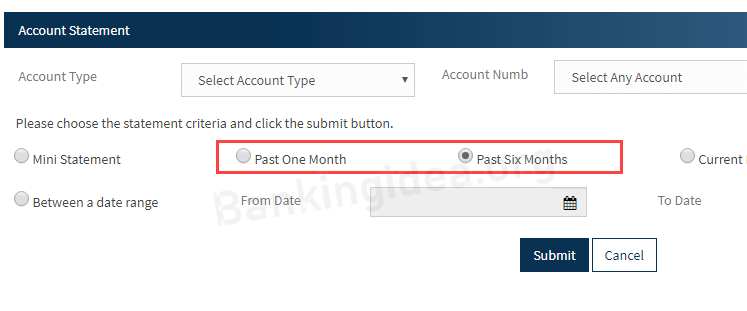 Now you can view your account statement. Click on the Download button to get the account statement in PDF format.
2. Check Bandhan Bank Account Statement using Mobile Banking
Mobile Banking is another way to check your bank account statement online. You can activate Bandhan Mobile banking by installing the application from the play store.
To check your account statement:
Log in to the Mobile Banking app and open the Transaction Accounts section.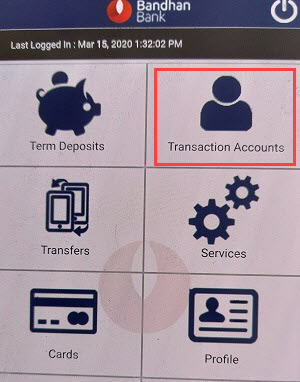 Next screen select the Detailed statement option.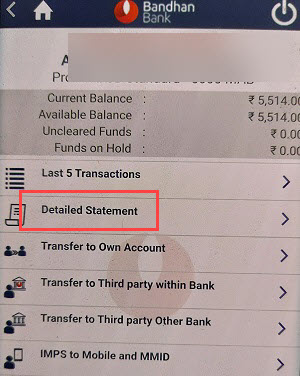 Now select the time period and proceed. And the next screen you can view your account statement.
3. Get Monthly Account Statement on Email ID
Bandhan Bank also offers a Monthly email statement facility without any charge. You just need to register your email ID with the bank and you will automatically subscribe for a monthly email statement facility.
After registering an email ID with your bank account, you will receive an account statement every month in PDF format.