If you are a Bandhan Bank customer and want to change or generate ATM PIN online then yes you can create a new ATM PIN online for your ATM Debit card. Bandhan Bank Mobile Banking and net banking online banking facility now let you generate a new ATM PIN online, you don't need to request a physical ATM PIN from the bank.
If you forgot your ATM PIN or want to change it, then follow these two online methods and get your ATM PIN online.
Bandhan Bank ATM PIN Generation Online using Mobile Banking
Bandhan  Mobile Banking application is available for Android and Apple phones, you just need to install the app and complete the one-time registration process.
Now see how you can generate ATM PIN using Bandhan Mobile Banking:
Login to the Bandhan Mobile banking app and tap on Services.
Next sceen select Regenerate ATM PIN option.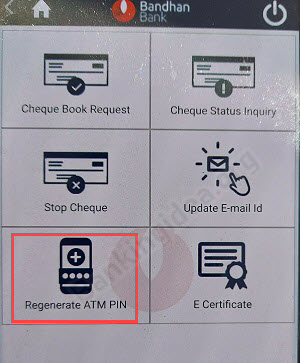 Now enter your Debit card number and expiry month & year.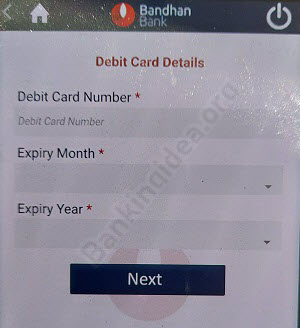 And next screen you can set a new ATM PIN. Enter your new PIN and submit.
Generate Bandhan Bank ATM PIN using internet Banking
You can also create your new ATM PIN for Debit card using Internet Banking. If you have net banking facility then follow below steps:
Login to Bandhan Bank Internet Banking.
You will find My Services tab, click and open and select Debit card services.

In Debit card services, select Re-generate ATM PIN.
Select your Debit card number and type expiry month and year.

Enter transaction password and OTP received on registered mobile number.
And finally set your new ATM PIN.
Request Physical ATM PIN
Bandhan Bank customers can also request a physical ATM PIN  by calling the customer care number.
Just dial the customer care number and complete the account verification process. After account verification, you can place a request for a physical ATM PIN. It will be delivered to your registered address within 7 working days.