If you have a Bandhan Bank International Debit card then you can use your card for International transactions online and offline. Bandhan Bank VISA and MasterCard International Debit card support global transactions, you just need to enable International transactions for your card and your card will be ready to use for global usage.
Please note, the Rupay debit card will not work for International transactions, they are only for domestic transactions. If you have a Bandhan bank account and want to use your Debit card for International payments then you need to apply VISA or MasterCard international Debit card.
You need to activate your Bandhan Bank Debit card for International usage which you do by login to net banking.
Follow these steps and turn ON International online and offline transactions for your Bandhan bank Debit card.
Enable International Usage for Bandhan Bank Debit card
Visit the Bandhan Bank Internet Banking page and log in to your account.
After successful login, click on My Services tab and open the Debit Card services option.

In Debit card services, you can manage your Debit card. Click on Spend Control Feature.

Here you can enable/disable domestic and International transactions. Just enable (select Yes) International ECOM, International ATM, and POS transactions and set a limit for these transactions.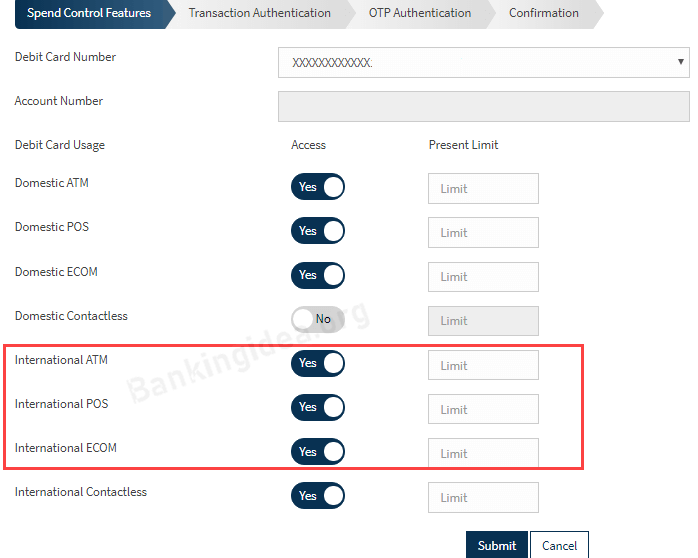 Next screen confirm your details and submit.
You will receive an OTP on your registered mobile number, type OTP, and submit your request.
After submitting a request, your Debit card is now enabled for global usage online/offline. You can make an International online payment and withdraw money from any ATM globally. You can also link your Debit card with PayPal and pay online using PayPal.
If you don't want to use your Bandhan bank Debit card for international payments, you can disable this feature through net banking. Just turn OFF International ECOM, ATM, and POS option, and whenever you want to use your Debit card for global usage, just enable this feature again by login to net banking.