Bank of Baroda now offers mPassbook facility through Mobile Banking so now you can view your BOB passbook online from your mobile phone. All you have to do, just login to BOB Mobile Banking and select the passbook option.
BOB mPassbook facility enables you to check your account transaction activity online without printing a physical passbook. If you are a senior citizen or unable to visit a branch for passbook printing then you can activate Mobile Banking on your phone and view your mPassbook online.
How to View Bank of Baroda mPassbook Online
Open and login to Bank of Baroda Mobile Banking application M Connect Plus.
After successful login, you can see the "Passbook" option on the application screen. Tap and open the Passbook section.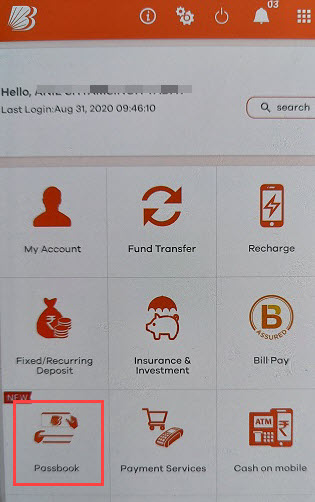 Now select Savings or current account option.
Next screen, tap on View Transaction option.
And now you can see your account transaction activity. Click on the refresh button to synchronize your account activity. You can also download your transaction details by clicking on the Download button and save the file as PDF.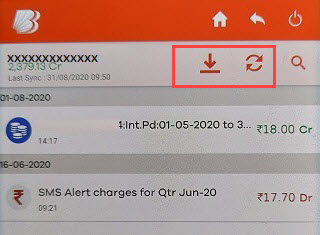 So this way, Bank of Baroda customers can view mPassbook online from mobile phone and check account transaction history without printing physical passbook.
Frequently Asked Questions
(1) How to get Bank of Baroda (BOB) mPassbook?
Ans: Bank of Baroda mPassbook is a digital passbook facility for customers so they can check account activity online from mobile phone without visiting the branch. You can activate Mobile Banking on your phone and check your mPassbook.
(2) How to use Bank of Baroda mPassbook?
Ans: There is no separate application available for mPassbook. If Bank of Baroda Mobile Banking os activated on your phone then login and click on Passbook option to check your mpassbook online.
(3) How to download Bank of Baroda mpassbook?
Ans: Just login to Bank of Baroda Mobile Banking application and select Passbook option. You can check your account transaction details and also download transaction activity in PDF format by clicking on the download button.