Do you want to permanently block your SBI ATM/Debit card? If yes then here we will tell you different methods on how to hotlist your SBI ATM card permanently. If your ATM/Debit card has been lost then it is recommended to block your Debit card as soon as possible for security reasons.
SBI customers can follow these online methods to permanently block the ATM card.
1. Block SBI Debit Card through Mobile Banking
Open the SBI Mobile Banking application (SBI YONO Lite) and login to your account.
Now tap on the Services section.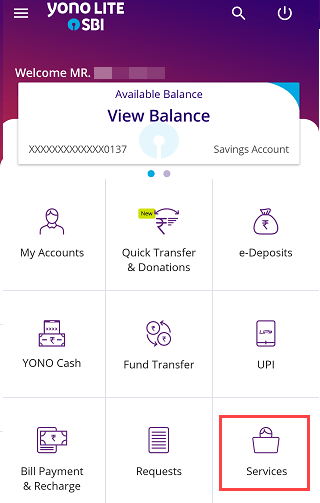 Next screen open Debit Card Hotlisting option.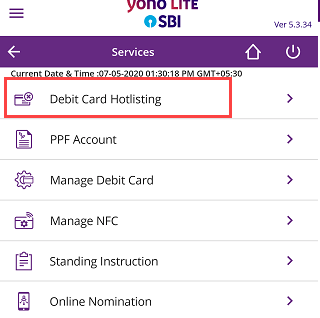 Now select your account and card number, select the reason for hotlisting, and submit. Your Debit card will be blocked permanently.
2. Permanent Block SBI ATM card through net banking.
You can also login to SBI Internet banking to block your ATM card permanently.
Login to SBI net banking and click on e-Services – ATM Card services.
Now click on Block ATM card.

Next screen select your account number and active ATM card, select the reason for blocking, and submit your request.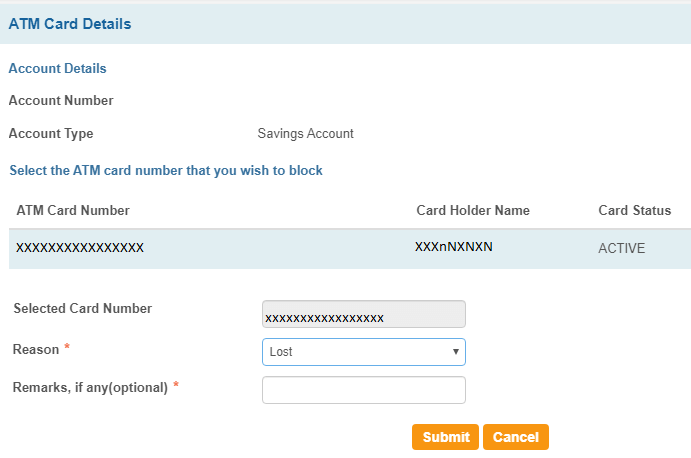 3. Hotlist SBI ATM/Debit Card through SBI YONO
Login to SBI YONO.
Open Service Request from the menu bar.
Now select ATM/Debit card section.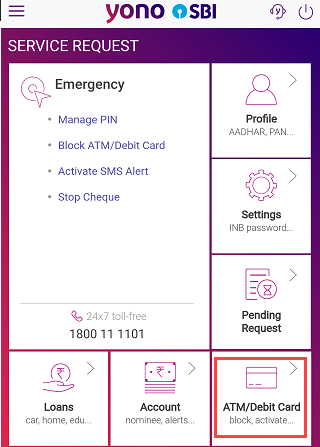 Next screen tap on Block card.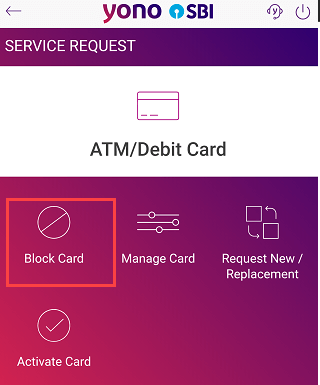 Now select your account and card number and select permanent in the type of block and submit.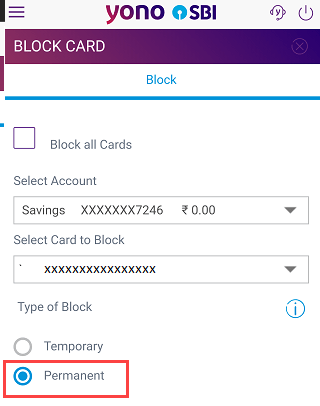 4. Block SBI ATM/Debit card by SMS
SBI customers can also block the ATM/Debit card by sending an SMS from the registered mobile number.
Send "BLOCK<space>last 4-digits of Debit card number" and send to 567676 (SMS charges apply) e.g: BLOCK 7766
You can also call SBI customer care to block your ATM card.
So this way SBI customers can permanently block ATM/Debit card online instantly. If you lost your card or it has been stolen then you can block your card permanently by following these methods. After blocking your ATM/Debit card permanently, you can apply for a new ATM card online.