If your Canara Bank ATM/Debit card expires, you need to apply for a new debit card manually. The bank does not automatically issue a new card to you. But don't worry if your Canara Bank ATM card is expired then you don't need to visit the bank to get your new debit card. You can send your re-issue debit card request online and get delivery of your new debit card to your registered address.
Today here we will tell you step by step how to re-issue Canara Bank ATM/Debit card online without visiting the branch when your existing debit card expired.
Re-issue New Canara Bank ATM/Debit Card When Existing Debit Card Expired
Step 1: Just visit Canara Bank official debit card application portal (https://canarabankcsis.in/dcrpl/)
Step 2: Now type your account number, select PAN or Aadhaar option, enter the same details in the below column, and click on proceed.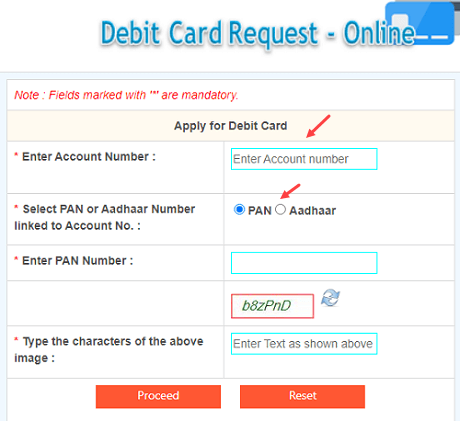 Step 3: Now enter the OTP received on your registered mobile number and click on the validate OTP.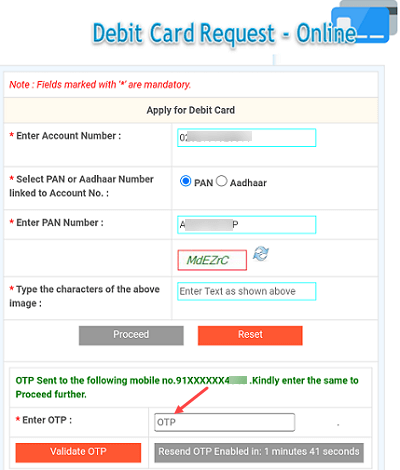 Step 4: Next screen, confirm your address is correct (if your address is nor correct then select "Do you want to change your current mailing address YES), select Card usage type (Domestic/Global), and select your card type, you can see the total annual charges of your selected card. Now click on the submit request.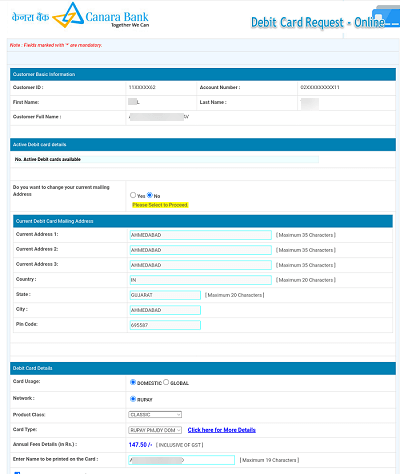 Step 5: Done, your new debit card re-issue request is submitted successfully. You will get an inward tracking number to track your request.

After submitting your request for a debit card, you can track your application online and check when your card will be delivered.
So if you are a Canara Bank customer and your debit card is expired or near to expiry date then you can place a new debit card request online by following the above steps. After getting your new card, you can set your ATM PIN online.