Do you want to close your Flipkart PayLater account? If yes then here we will guide you, on how to cancel, and close Flipkart Pay later account online.
Online shopping portal Flipkart offers a Pay later account facility where you can get a credit limit of up to 20,000 which you can use for shopping and pay the used amount next month. You can apply for the Pay later account by login to your account using Aadhaar Card and Pan Card.
You can check this Pay later loan account in your CIBIL score report (IDFC FIRST Bank), so if you have this facility and not using it anymore then you can close it anytime and avoid a negative impact on your credit score.
Follow the below steps and close your Flipkart Pay Later account.
Close Flipkart Pay later Account Online
I'm using Flipkart Pay Later facility for the past 2 years and now I closed it online.
First I called Flipkart customer care and they told me there is no option to cancel your Pay later account. Then I called, IFDC First bank (Partner bank) to close my account but they told me, first Flipkart will cancel and then they can proceed further.
Finally, I sent an email to the Flipkart escalations team cs@flipkart.com  and requested to close my Pay Later account.
And after 5 days, my Flipkart Pay later account closed. You can see the Pay later option removed from my account.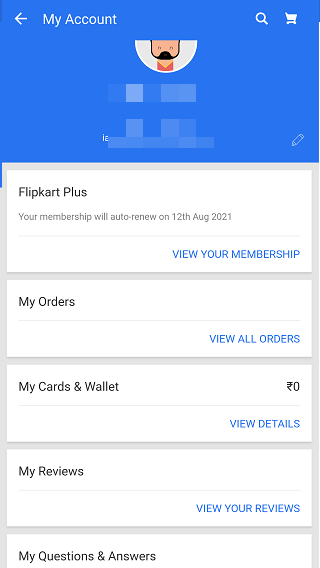 So this way you can cancel and close your Flipkart Pay later account online. Once your Flipkart Pay later account is closed, you can send an email to partner bank to remove loan account from your CIBIL score.
FAQs
(1) How can I cancel Flipkart pay later?
Ans: You need to send an email to the Flipkart escalation team to close your account. After your request, it will be canceled within 7 days.
(2) How to remove Flipkart Pay Later loan from my CIBIL?
Ans: First you need to close your Pay Later account by calling Flipkart customer care. Then the partner bank will deactivate your loan account. After this, it will be removed from your CIBIL score within 2-3 months.