Central Bank of India offers many types of Debit cards but if you have a platinum Debit card then you can use this for International transactions. You need to enable International transactions manually through mobile banking. After enabling your card for Intenatnaiol use, you can make international payments online and also withdraw money from ATMs in any country.
If your CBI Debit card also supports International usage then you can also make online International payments and also you can link your Debit card with PayPal.
Here we will tell you step by step – how to use the Central Bank of India Debit card for the international payment.
How to Use Central Bank of India Debit Card for International payment
To use your CBI Debit card for International payment, you need to enable your card for global usage. Don't worry, you can do this online using mobile banking.
Login to Central Bank of India Mobile banking and open Cards option.
In cards, click and open Debit card control.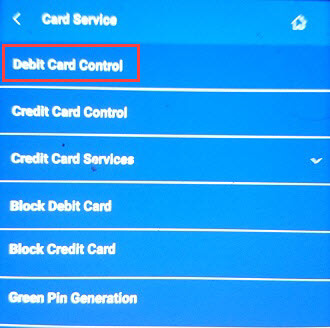 Next screen click on Modify limit. With this option, you can also set limits for your card.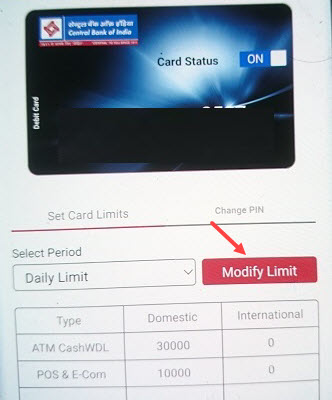 Now select the International option in payment type and enable (ON) both option ATM withdrawal and Pos & E-com. Now submit your request. (If you want to use your card Online for International payment then select ON in POS & E-com)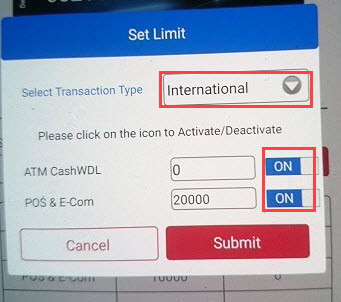 After submitting your request, your Debit card will be active for International payment.
Please note: only selected Central Bank of India Debit cards support International payment. So if your International payment declined that means your card does not support International payments. CBI Platinum Debit Card is accepted at ATMs and Merchant establishments in India & Abroad. All HNI customers have an account with an Average Quarterly Balance (AQB) of more than Rs. 50,000/- are eligible for this Debit Card. Existing customers with an AQB of more than Rs. 50,000 can also upgrade by applying for this card.