If you're thinking about modifying or updating the mobile number linked to your Axis Bank credit card, then there's no need to go through the trouble of visiting the bank. The online portal offers a simple and convenient way of linking a new mobile number to your credit card. With just a few clicks, you can easily update your contact details and stay on top of your credit card transactions.
Here we will explain step by step process on how to change your Axis Cerdit card mobile number online, just follow the process:
Change your Axis Credit Card Registered Mobile Number Online
Step 1: You can change your Axis Bank Credit Card registered mobile number through mobile banking. Login to the Axis Mobile Banking application.
Step 2: After login, on the home screen, tap on the "More" option.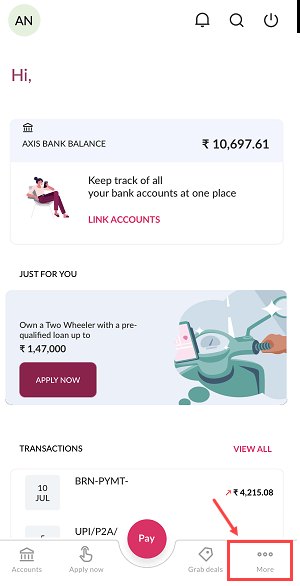 Step 3: Now tap on the "Services" action and select "My Profile" option.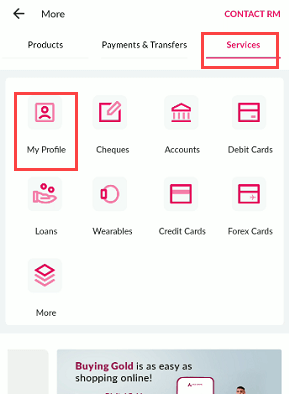 Step 4: Next screen, select "Update Mobile Number" option as you can see in the below screenshot.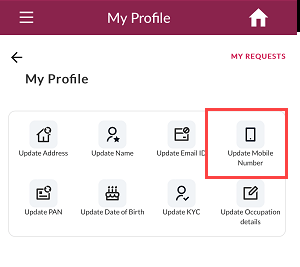 Step 5: Now Select credit card option and tap on update mobile number.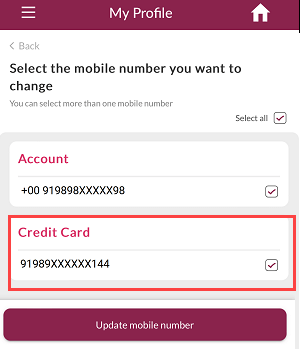 Step 6: Next screen enter your new mobile number and proceed.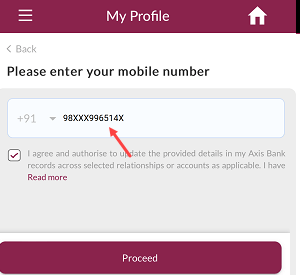 Step 7: Next screen you need to select any verification method. If you have a debit card then you can select the "Debit Card+Pin option OR you can also choose the net banking customer ID +password option. You can also choose Aadhaar card option where you just need to submit your Aadhaar card number and verify it through OTP sent on your Aadhaar-linked mobile number.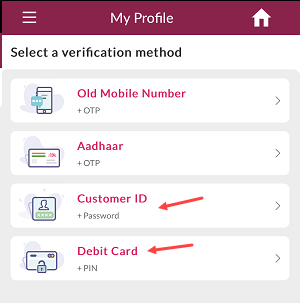 Step 8: I have selected Debit Card+Pin option so here we will enter debit card 16 digit number, expiry date and ATM PIN and proceed.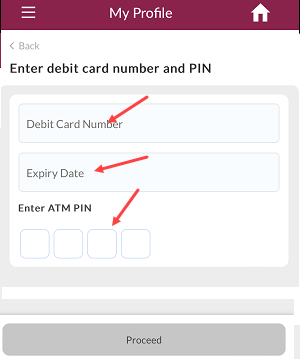 Step 9: If you have selected the "Customer ID+ Password" option then you need to enter your net banking login customer ID and password.
Step 10: After successful verification, your Axis credit card registered mobile number will be changed and updated instantly. You will receive a confirmation SMS and email.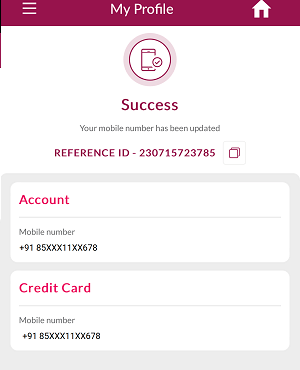 So this way you can change or update your Axis credit card-linked mobile number online.