If you are an Indian Bank customer and want to change your home branch then no need to visit the bank, you can now transfer your Indian Bank account to another branch online using mobile banking and net banking.
Indian Bank mobile banking lets you change your Indian bank account branch online so if you are planning to transfer your Indian bank account to the new branch then here we are going to share step by step process.
How To Change Indian Bank Branch Online
(1) First of all, login to the Indian Bank Mobile Banking application.
(2) After login, you can see the "e-SERVICES" option, just select this option.
(3) In the e-services section, tap on the "Change Home Branch" option as you can see in the below screenshot.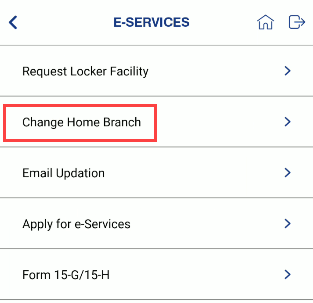 (4) And the next screen, select your account number and enter your new branch IFSC code. After entering your IFSC code, you can see the branch code, branch name, and the branch address will be automatically filled. If the new branch is correct then click on submit. (You can find your branch IFSC code here)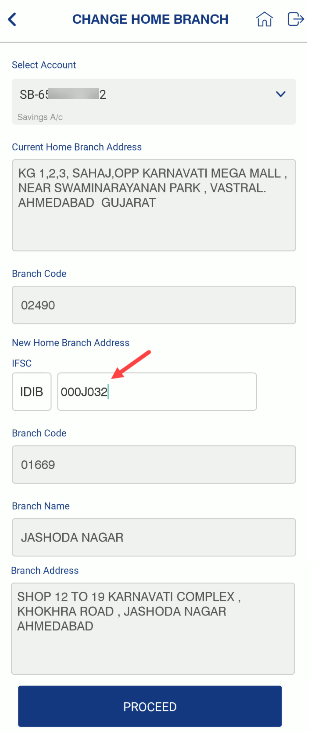 (5) Next screen once again check your new branch details again and if everything is correct then click on confirm button and submit your request for account transfer.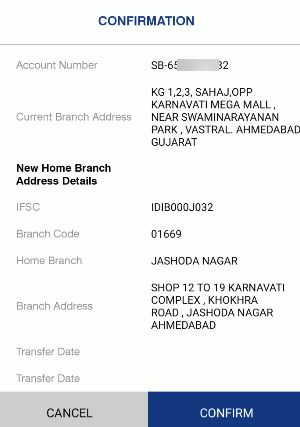 Congrats, you have successfully submitted your Indian bank account transfer request. Now it will take 10-15 days to complete your request.
(6) To check your request status and know whether the account transferred to the new branch or not, just open mobile banking and select the "Accounts – Account Details" option. Here you can see your new branch code, name, and IFSC code. That means your account is successfully transferred to the new branch.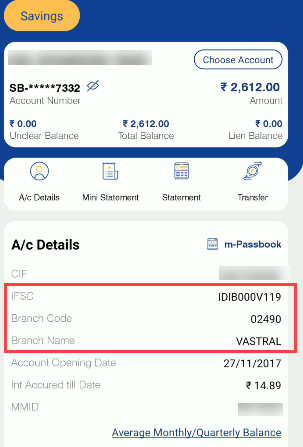 Hope you now understand how to change the Indian Bank home branch online. You can also use net banking to change your branch online.