SBI customers can change or update their account registered mobile number online through net banking, no need to visit Bank.
It is mandatory to register Mobile number with your SBI account to receive account related alerts and OTP. If you are using net banking or mobile banking then it is must to keep your mobile number updated with Bank.
For some reasons, if you want to change your current registered number with the new number then you don't have to visit Bank, you can use net banking facility and update your mobile number instantly.
Here is step by step process – How to change SBI account registered mobile number online.
Change SBI Account Registered Mobile Number Online
Follow below step by step online process and change your registered mobile number within 5 minutes. If you don't have SBI net banking facility then read this:- How to activate SBI net banking online
Now follow this process:-
Step 1: First of all, login to SBI net Banking, visit SBI net Banking portal: https://retail.onlinesbi.com/
Enter User ID and login password and click login.
Step 2: After login, click on My Accounts & Profile tab. Here you can see Profile option, click and open it.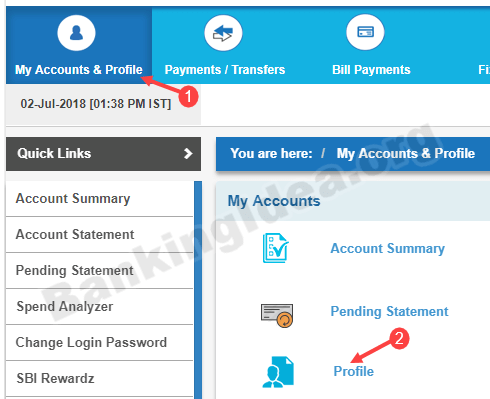 Step 3: Next screen in Profile section, you can see Personal Details/Mobile option, click on it. You need to enter profile password on next step.

Step 4: Now you can see Mobile number option. Here you need to click on "Change mobile number-Domestic only (through OTP/ATM/Contact center)"
Step 5: Next page, enter your new mobile number, retype mobile number and submit.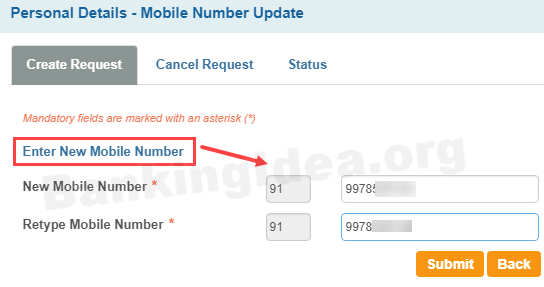 Step 6: Next screen you have 3 options to change mobile number. We are changing online so here select "By OTP on both The Mobile Number" & click on proceed.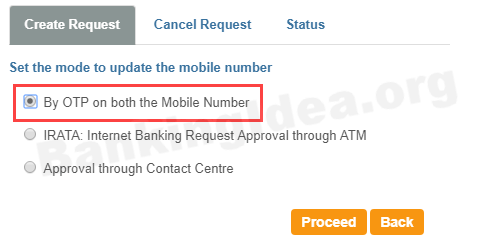 Step 7: Next screen select your Account number and click proceed.

Step 8: Now select your ATM Debit Card and click on proceed.
Step 9: Next you need to enter your ATM Debit card number, expiry date, your name and ATM PIN. Enter captcha code and click on proceed.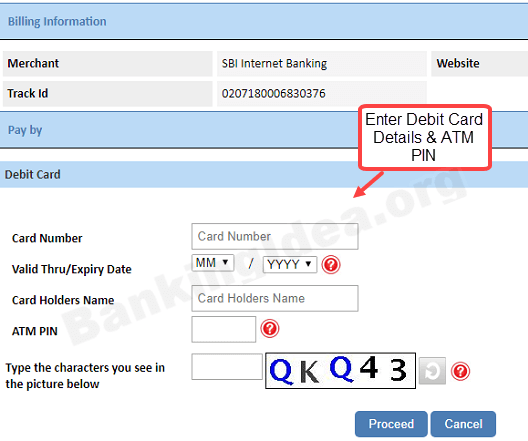 On next page, you can see the success message "Thanks for registering mobile number with us……"
Now we have to complete the last step:-
You will receive an SMS on your Old & New Mobile number. In this SMS you will receive "OTP and reference number". You need to send this OTP and reference number from both mobile numbers to given number 567676. (e.g: ACTIVATE 55088544 UM0323242424) See screenshot below.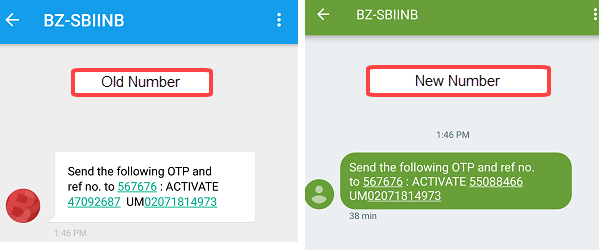 After sending the OTP & reference number from both mobile numbers (old & new) successfully, your Mobile number change process will complete. Within 24 hours you will receive alerts and SMS on your new number.
So this is how SBI customers can change or update account registered mobile number online without visiting branch.