Do you want to update or change your Aadhaar card address? If yes, then you can do this online from UIDAI's official website. You just need to submit your current address proof copy in PDF, PNG, or JPG format during the update process.
Please note that you can only update your Aadhaar card address, Date of birth, name, and gender online. For mobile number updates/changes, you need to visit your nearest Aadhaar center.
So here is the step-by-step process – how to update your Aadhaar card address online.
Update Aadhaar Card Address Online
Step.1: Visit the UIDAI official website: https://uidai.gov.in/ & click on My Aadhaar – Update Your Aadhaar – Update your Address online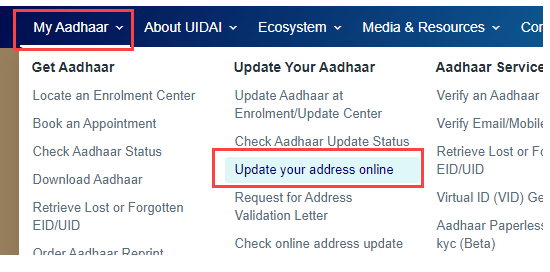 Step.2: Now enter your 12-digits Aadhaar number and click on Send OTP. (You can also select the TOTP option if you don't have Aadhaar registered mobile number, otherwise select the OTP option)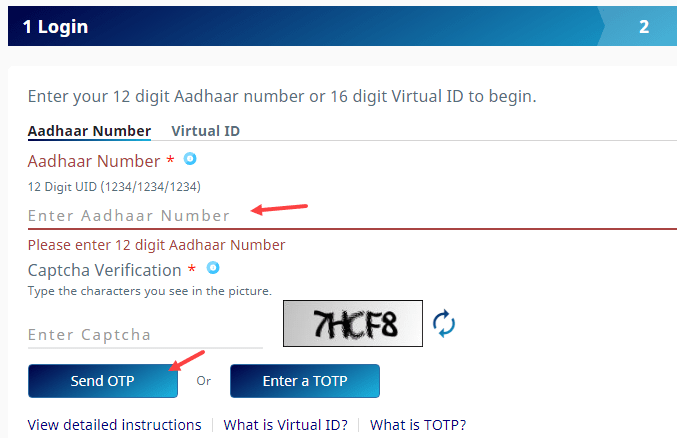 Step 3: Next, enter OTP received on your Aadhaar registered mobile number and login.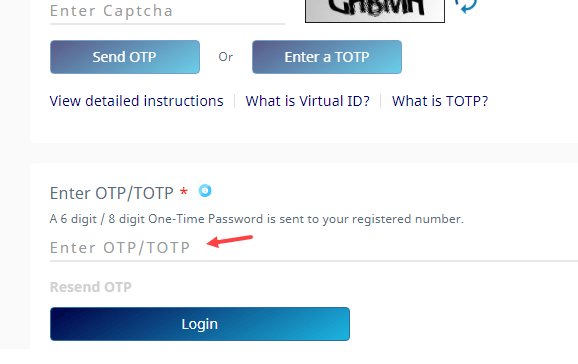 Step 4: Next screen, select Update Address via Address Proof.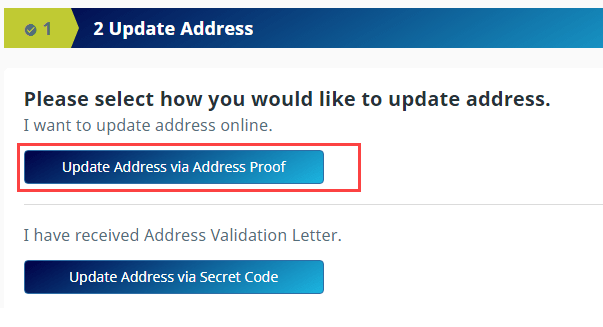 Step 5: And now enter your correct full address and submit.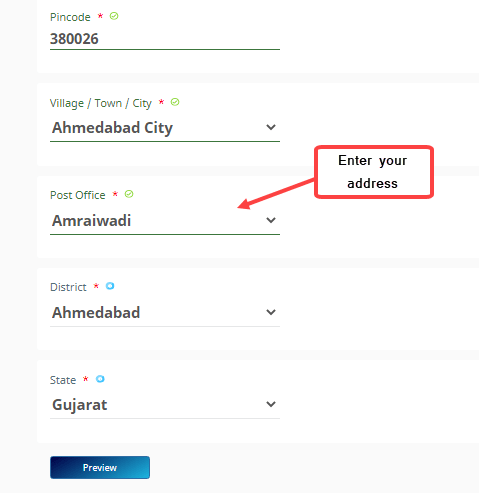 Step 6: Next screen, you can review your address, if everything is ok then click on submit.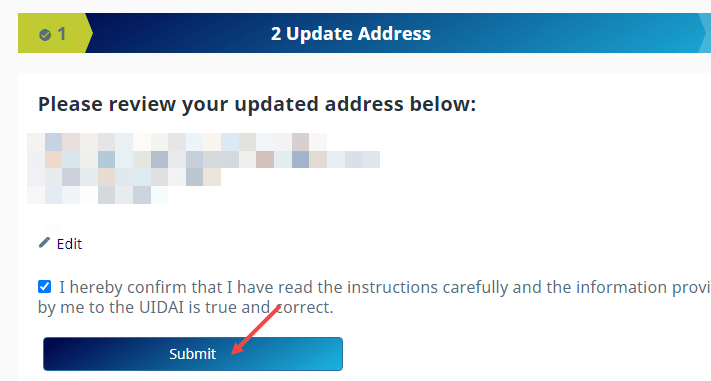 And in the final step, upload address proof document copy in PDF, JPG, or PNG format and submit your request.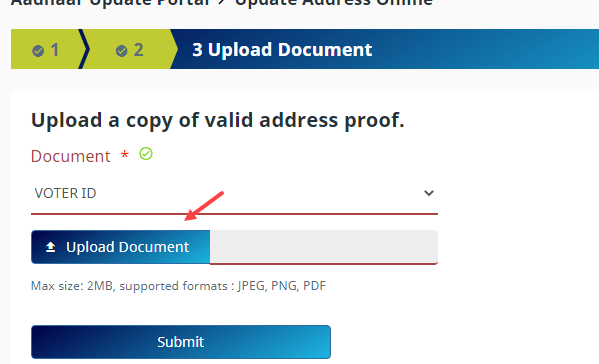 That's all, you have successfully submitted your Aadhaar card address update request. You can check your address update status online.
Once you successfully complete the process of online address update, you get a 14 digit number called URN or Update Request Number. This URN is also sent via SMS to your number. You can use this URN and Aadhaar Number to track the status of your address update request.
To check your Aadhaar address update status online, visit the UIDAI website and click on My Aadhaar – Update your Aadhaar – Check online update address status
You can download your Aadhaar card copy online and also request a physical PVC Aadhaar card online.
Frequently Asked Questions
(1) How to update without OTP?
Ans: You can use the TOTP option. Just install and activate the mAadhaar application from the play store and register yourself. You can generate TOTP through the mAadhaar application.
(2) Which documents are needed as address proof?
Ans: You can submit a Passport, Voter ID card, Ration card, driving license, Bank passbook, electricity bill or telephone bill, tax bill, post office passbook, etc.