Federal Bank customers can change account registered mobile number through Internet Banking and ATM, no need to visit Bank.
By registering your mobile number with bank account, you can track your account activity and avail many banking services like missed call banking, SMS banking, transaction alerts facilities.
If you want to register a new mobile number or want to update the mobile number of your Federal account then follow the below two methods.
Register or update Mobile Number in Federal Bank Online
You can register or update a new mobile number with Federal Bank account by following two methods:-
1# Update your Mobile Number Through Net Banking
If Federal Bank internet banking is active for your account then login to net banking and change your registered mobile number. See how:-
1: Visit Federal Bank net banking page and log in. Visit: https://www.fednetbank.com
2: After login to net banking, click on Customer Service and then select New Service Requests option.
3: Now select and open Change Mobile Number/Email ID option.
4: Now enter the new mobile number and email ID and click continue.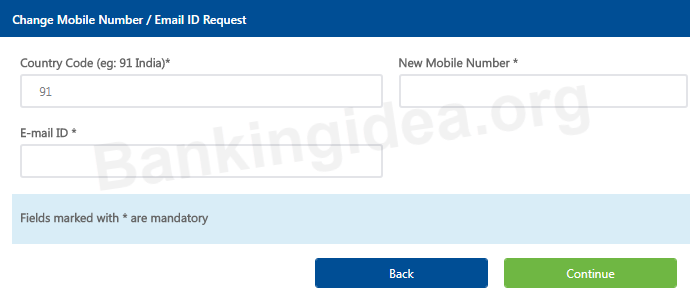 5: And finally confirm your request. Enter Transaction password and proceed.
That's it your mobile number update request submitted.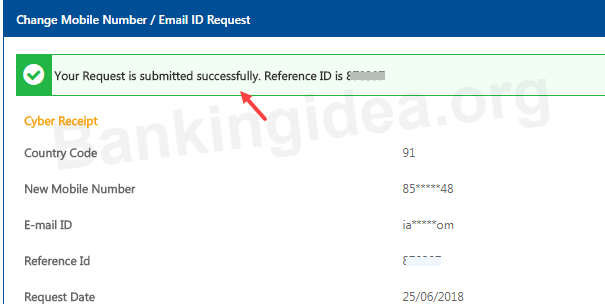 Now within 2-3 days Bank person will call you and verify your details. After verification, your Mobile number will be updated within 24 hours.
2# Update/Register at ATM
Federal bank customers can also visit the nearest Federal ATM and register or update mobile number.
Insert your Card and enter ATM PIN.
Now select More Services
Next select Update Mobile Number
Now enter the new mobile number 
So by following these two methods federal bank customers can register new mobile number or update their current number.