Are you eager to find out if your Voter ID and Aadhaar are linked? Look no further! In this digital age, verifying such important information is just a few clicks away. With the convenience of online Voter services, it has become effortless to check the status of your Voter ID and Aadhaar linking online.
Follow these simple steps and know whether your Voter ID Card (EPIC) is linked with your Aadhaar card or not.
How To Check The Voter ID Card And Aadhaar Linking Status Online
Step 1: First you need to create your account at Voter Service Portal. So visit (https://voters.eci.gov.in/Homepage) and create your account. By creating this account, you can download your Voter ID card, submit a correction application and access many voter-related services.
Step 2: Once your account is ready to login, simply log in and select the "View Forms in Draft" option to access your forms.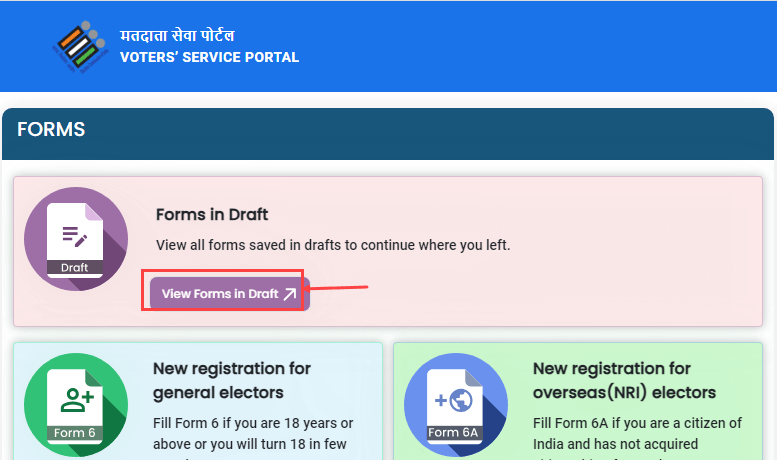 Step 3: Next screen select "Form 6B" and proceed.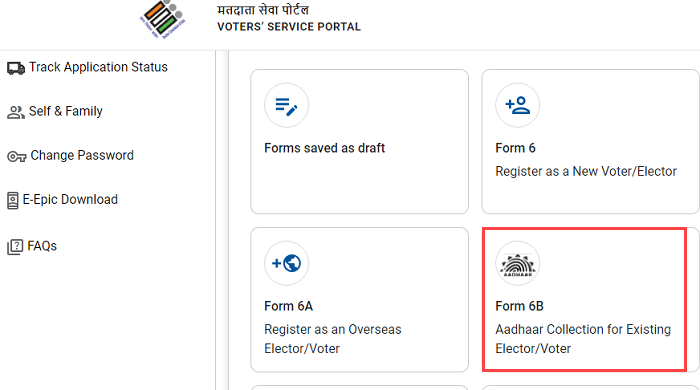 Step 4: Now you need to enter your EPIC Number (Voter ID Card Number) and click on 'Verify and fill form" (If you don't know your EPIC number, please check your Voter ID card or find it online)
Step 5: If your Aadhaar card is already linked with your Voter ID Card, then you can see this pop-up message that "EPIC Number already Linked. Please try again with different EPIC" (as you can see in the below screenshot)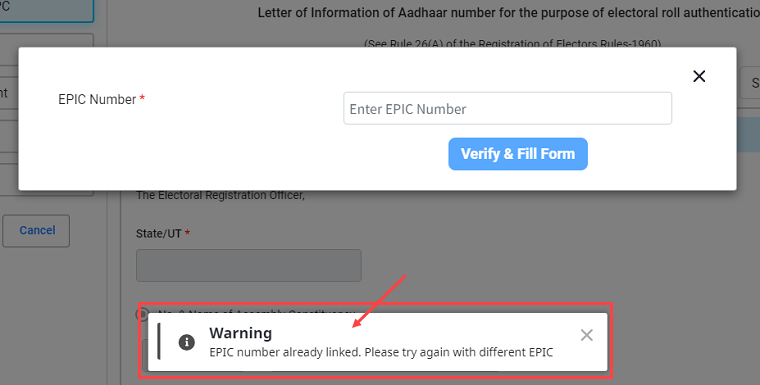 And if your Aadhaar card is not linked with your Voter ID card, then you can proceed further steps and link your Aadhaar with your Voter Card by filling out the online form 6B.
So by following these steps, you can check the status of your Voter ID card and Aadhaar linking online. If you're unsure of your linking status, simply follow the steps above to check it now.