Now you can complete your Amazon Pay Balance wallet KYC online through video call and it will take just 2 minutes to complete the process.
With Amazon Pay full KYC, you will be able to load up to 1 lac amount in your wallet and also you can transfer your wallet amount to any bank account. So follow the below step by step process and complete your Amazon Pay Balance KYC now.
Amazon Pay Balance Online KYC through Video Call Step by Step
Before you proceed, I will suggest first create your account in Digilocker and upload your documents like Aadhaar card in your Digilocker account. It will help you to complete your KYC faster.
Step 1: Login to Amazon India website and go to Menu – Amazon Pay.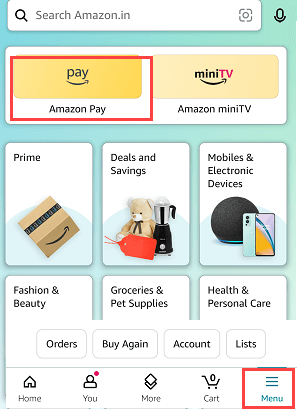 Step 2: In the Amazon Pay section, swipe down and you can see the "KYC" option in the manage section. Just tap on this option.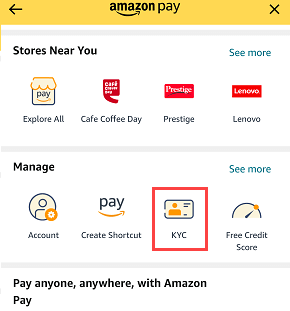 Step 3: Next screen, tap on "Verify Pan Now"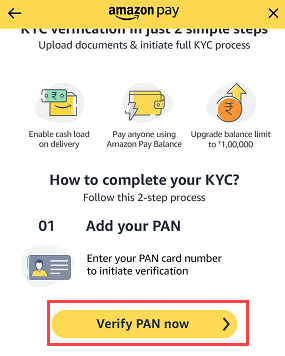 Step 4: Now enter your PAN Card Number and Verify it. After verifying it tap on "Initiate Vdieo KYC"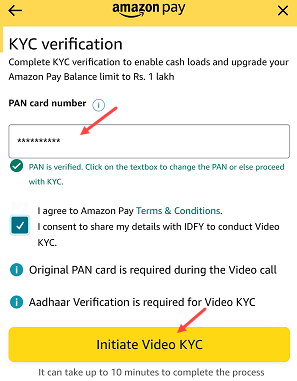 Step 5: Next screen, tap on the 'Verify With DIGILOCKER"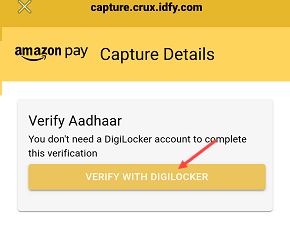 Step 6: Now enter your Aadhaar Card Number and tap on next.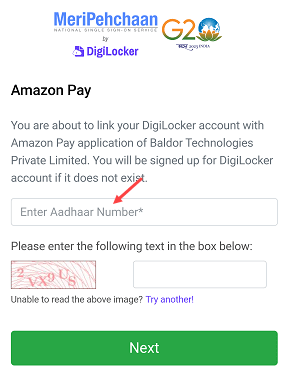 Step 7: Next screen enter OTP sent to your Aadhaar card registered mobile number and continue.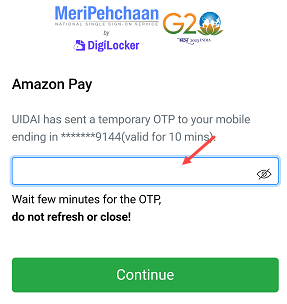 Step 8: If you are registered with Digilocker then next screen enter your Digitlocker login PIN and proceed. (Digilocker account is not mandatory but I recommend create a Digilocker account and upload Aadhaar)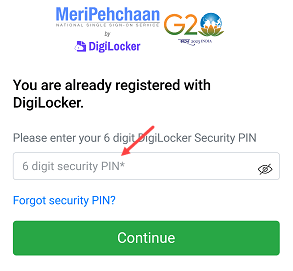 Step 9: Next screen tap on "Allow" and share your documents with Amazon Pay.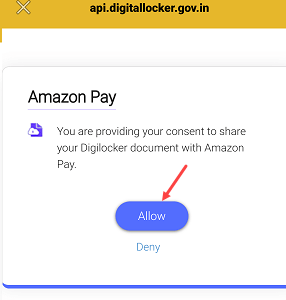 Done! Your Aadhaar card verification is completed through Digitlocker. Now you need to initiate a video call.
Step 10: Keep your original physical PAN Card ready and make sure well lit surrounding. Tap on I'm Ready.
Step 11: Select your preferred language (Hindi/English) for the video call and tap on "Start Video KYC"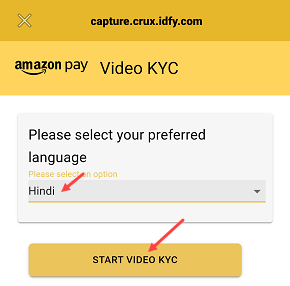 Now you will be connected with an Amazon Pay agent through video call. Show your original Pan Card. Then they will capture your photo and your video KYC will be completed.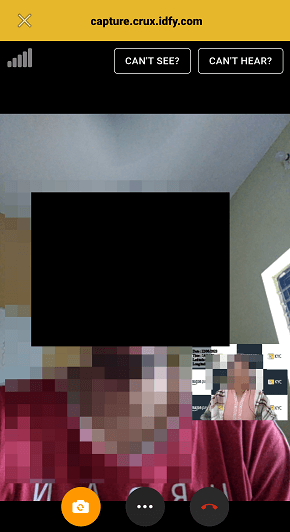 Done! Your Amazon Pay video KYC is successful. You can see the success screen after ending your video call.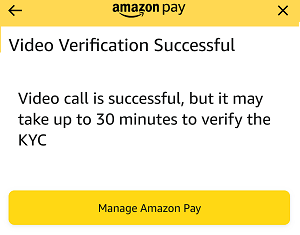 Now wait for 10 minutes and you will receive a confirmation email that your video KYC for Amazon Pay Balance is complete.
So this is how to complete KYC for Amazon Pay Balance through video call. It will take just 2-3 minutes. For a faster process, register yourself in Digilocker and upload your Aadhaar card.