Bank of Baroda has launched a virtual debit card facility on mobile banking for all customers so now you can create your own virtual debit card online and use it for online transactions.
Bank of Baroda virtual debit card is a digital debit card that you can generate and manage through BOB mobile banking application. You can use this virtual debit card for online payments.
For online payments, you can make your separate virtual debit card and you don't need a physical debit card for online transactions.
Follow these steps and get your Bank of Baroda virtual debit card now:
Create Bank of Baroda Virtual Debit Card Online
(1) Open Bank of Baroda mobile banking application and login. After login, you need to tap and open Cards — Virtual Debit Cards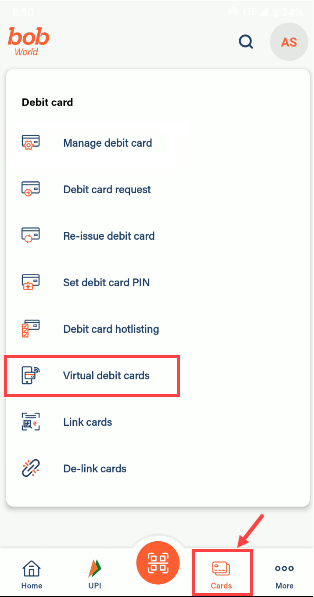 (2) To create your new virtual debit card, simply tap on the plus (+) icon as you can see in the below screenshot.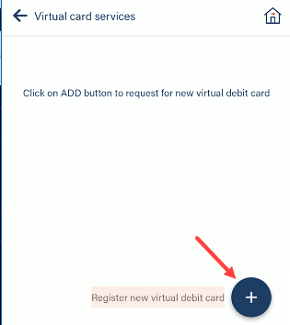 (3) Next screen, you can select your card variant lime Rupay or VISA and set your expiry month and year. Enter both details and submit.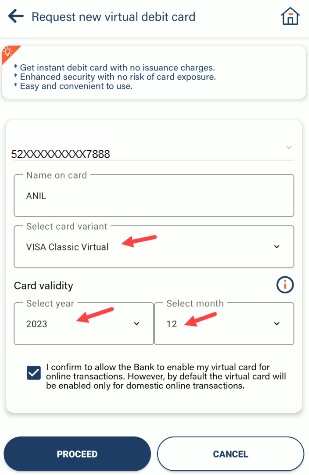 (4) Now confirm your request by tapping on confirm button.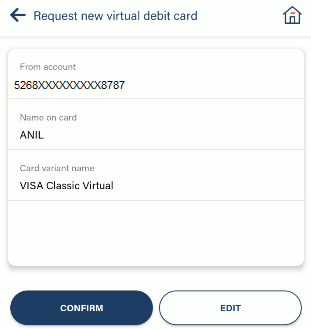 (5) All done! your virtual debit card is created successfully and is ready to use.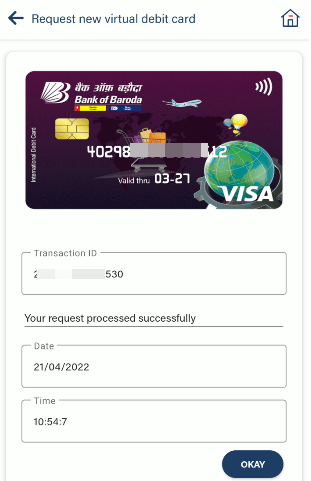 (6) To view and manage your Bank of Baroda virtual debit card, open the Virtual Debit Card section, and here you can see your generated virtual debit card details. You can also manage your card like manage card usage, on/off your card, permanent block card, and set limit. If you want to convert this virtual debit card into a physical then you can place a request for the physical debit card here.
Whenever you want to pay online, you can login to mobile banking and check your virtual debit card details and make your online payments, no need to access your physical debit card.
This Bank of Baroda virtual debit card facility is free and there are no charges to generate your virtual debit card.