Do you want to de-register your Bank of Baroda account from mobile banking (BOB World)? If yes, then here we will tell you the step-by-step process of how to deactivate Bank of Baroda mobile banking (bob world).
Bank of Baroda bob world mobile banking application lets you manage your bank account from your mobile phone. You can access many online banking services like check balance and statements, view your passbook, money transfer, manage debit cards, order cheque book and more.
For some security reason, if you want to deregister your Bank of Baroda mobile banking (bob world) then you can follow the below steps:
De-Register Bank of Baroda Mobile Banking (bob  world)
If you have a Bank of Baroda internet banking facility then you can register/unregister your bank account for mobile banking anytime. Just follow these simple steps and you are done:
Step 1: Visit the Bank of Baroda net banking page and select the "Retail" option then login to your account.
Step 2: After successfully login, click on the "Services" tab and select the "Mobile Banking (bob world)" option.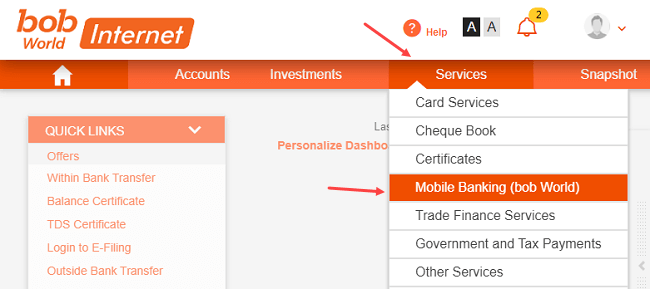 Step 3: Now click on the "DE-REGISTRATION" option.
Step 4: Next, select your customer ID number and hit the continue button.
Step 5: On the next screen you need to enter your transaction password and submit.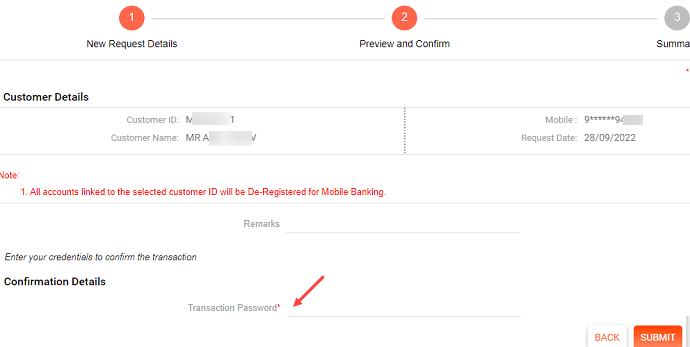 Ok Done! you have successfully de-registered from bob world mobile banking. Now you will not able to access your Bank of Baroda (bob world) mobile banking and you need to complete the registration process again to use the mobile banking facility.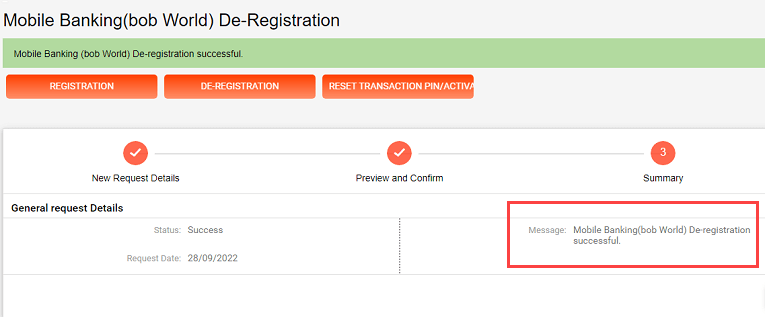 If you want to register again for mobile banking then you can activate mobile banking thru net banking or directly install the application and complete the registration process using your registered mobile number.
So this way Bank of Baroda customers can deactivate (De-register) their bank account from mobile banking (bob world).