Federal Bank also offers an International Debit card which you can use for International payments online or offline. You can activate your Federal Debit card for International transactions and use your card worldwide.
After enabling your federal debit card for global usage, you can link your card with PayPal, pay international payments, and withdraw cash from ATMs.
If you have a Federal Bank Debit card and want to use it for International payments then here we will tell you step by step – how to activate International transactions for federal bank debit cards.
Enable International Usage For Federal Debit Card
You can enable global transactions for your federal bank debit card by login in to mobile banking and net banking. You just need to turn ON the International option for your Debit card.
1. Enable International usage through Mobile Banking
Login to Federal Mobile Banking and open menu bar options.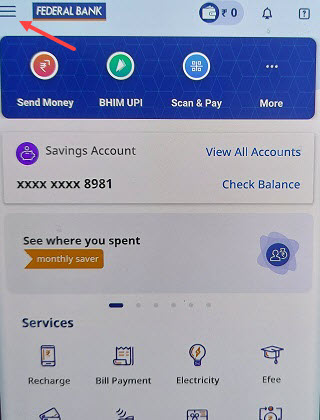 In the menu bar, open"Card Management (manage your debit card)" option.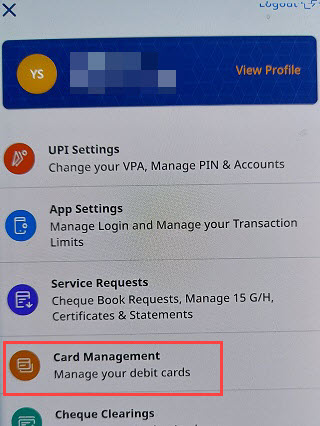 Next screen, click on "Enable/Disable Card" option.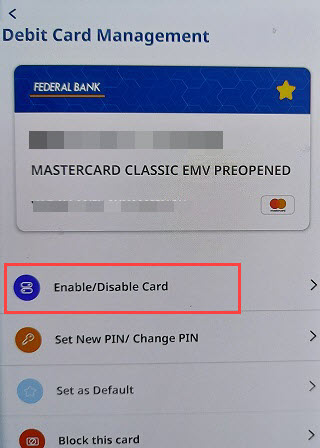 And finally, on the next screen, turn ON the International option for your Debit card. If you want to use your card for online international payment then make sure you have enabled the Online transactions option.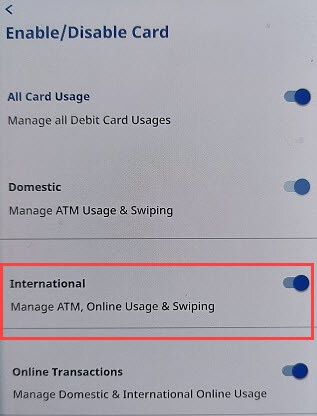 2. Activate Global Transactions through net banking
You can also enable International usage for your federal debit card by login to internet banking.
Login to Federal Net Banking.
Click and open Debit Card Services and select Debit Card ON/OFF
Next screen turn on the International status and submit.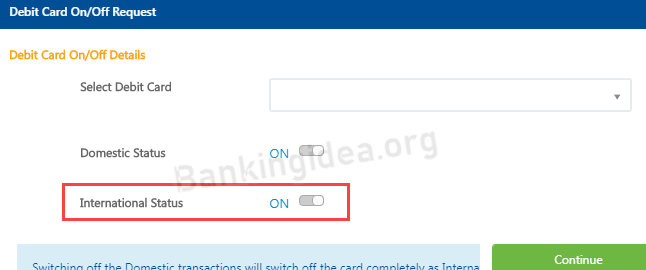 So this is how Federal Bank customers can activate International transactions for Debit card and use Debit card worldwide.
FAQ
(1) Which federal bank debit cards work well for International payments?
Ans: Federal Bank Chip-based International Debit card working well for global usage.
(2) Why did my Federal Debit card International transaction fail?
Ans: You need to activate global usage for your Debit card. Please follow the above process and then use your card.