Do you know your Voter ID Card number which is also known as the EPIC number? Well, you can check your Voter ID card number/EPIC number online through the election commission's official website.
In this post, we will show you how to find your EPIC number online.
What is the EPIC or Voter card number?
According to Wikipedia, The Indian voter ID card is an identity document issued by the Election Commission of India to adult domiciles of India who have reached the age of 18, which primarily serves as an identity proof for Indian citizens while casting their ballot in the country's municipal, state, and national elections.
It also serves as general identity, address, and age proof for other purposes such as buying a mobile phone SIM card or applying for a passport. It is also known as Electoral Photo ID Card (EPIC).
Now see how to find your Voter ID Card Number (EPIC) online.
Find Voter ID Card Number/EPIC Number Online
With an EPIC number, you can check your name in the Voter list online, also you need this EPIC number to apply for a duplicate voter ID card.
To Find your EPIC Number online:-
Step 1: Visit: http://electoralsearch.in/
Step 2: Next screen, Select the "Search by Details" option. Now enter your name, Date of Birth, Gender, Select your State, District, and Assembly Constituency. Enter the CAPTCHA code and click on Search. (Please enter details correctly, you also add the father's name)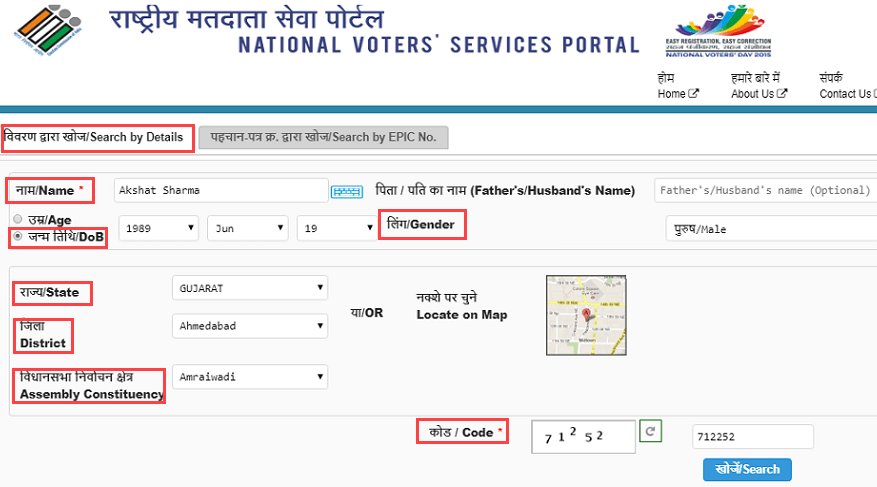 Step 3: After the search is complete, you can see the result. You can see your Voter ID card details including your Name, father's name, polling station, and EPIC (Voter ID card number) number.
Click on View Details to view your complete Voter Information.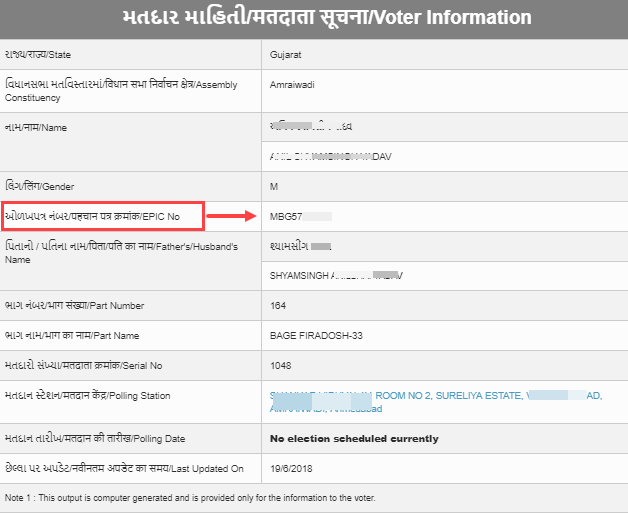 So this is how you can find your Voter ID Card number or EPIC number including other details online.