After completing the Online registration process for SBI net banking, when you login for the first time on SBI net banking, you need to complete the remaining steps that we are mentioning here.
SBI customers can register for the SBI Internet Banking facility online using an ATM Debit card and registered mobile number without visiting the branch.
See how to log in the first time on SBI Internet Banking after getting a temporary username.
First Time Login to SBI Net Banking
Step 1# Visit SBI net banking login page and enter your temporary User ID and login password & click on login.
Step 2# Next screen, set your new User ID (username) for net banking. Please note, after this, you can't change or edit your username so set your username carefully. Enter Username and check availability, if available then proceed further.

Step 3# On the next page set a new login password for net banking. Enter a strong login password and click on confirm. (You can change your login password anytime)
Step 4# In the last step, set profile password and hint question/answer. Profile password is your transaction password and a hint question/answer will be used to recover your profile password when you forgot it. Enter other details like mobile number, DOB, city, and submit.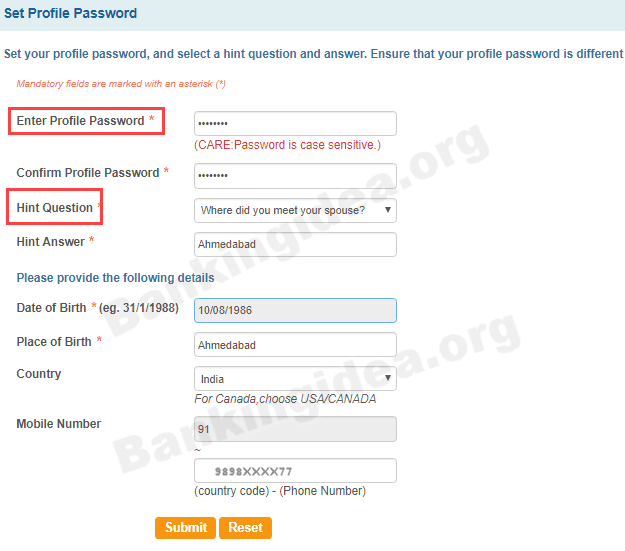 That's it, your SBI net banking is now ready to use. Visit SBI net banking login page and enter your username and login password to login. Now you need to enter OTP also to login net banking.

So this is how SBI customers can log in the first time on SBI net banking after online registration.