If you are an HDFC Bank account holder and want to download your bank account statement then let me tell you, HDFC account statement can be downloaded from net banking and mobile banking application.
You can log in to HDFC net banking and mobile banking to download your account statement in PDF, Excel, text, and XLS format. You don't need to visit your home branch with a passbook to check the details of your transactions.
HDFC bank also offers an e-statement facility without any charge so you can receive an account statement every month on your registered email ID.
Here are two ways to get HDFC account statement online instantly.
1. HDFC Account Statement Online using Net Banking
HDFC Internet Banking is available for all retail customers without any charges. You can activate net banking online using your Debit card so activate your net banking account and download the account statement instantly by following the below process:
Open the HDFC Net Banking page and log in to your account.
Now click on the Accounts tab and on your left side click on Enquire – Download Historical Statement.
Now select your account number and select a specific period (maximum one year). Select the format of your statement (PDF, XML, Excel, or text) and click on the download button.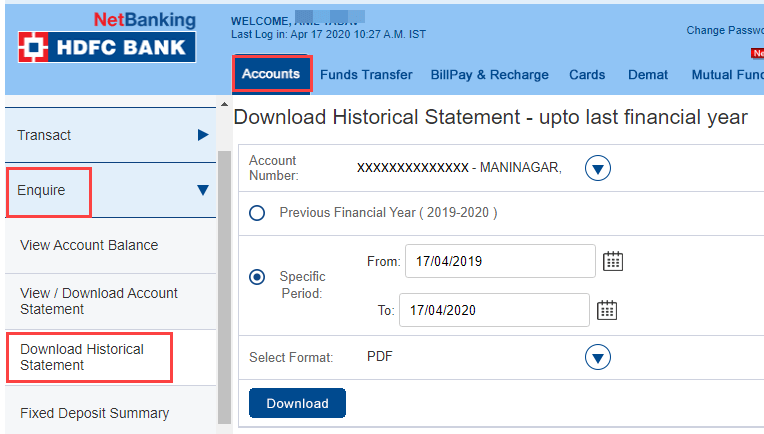 Done! your account statement will be saved on your local storage.
2. Download HDFC Account Statement using Mobile Banking
If you have an HDFC Mobile Banking facility then you can use this application to get your account statement on your phone instantly.
HDFC Mobile Banking application is available for Android and iOS, just install this application and complete the activation process.
Now see how to get an account statement using HDFC Mobile Banking:
Open the HDFC Mobile banking application and tap on your Account.
Next, tap on the Statement option.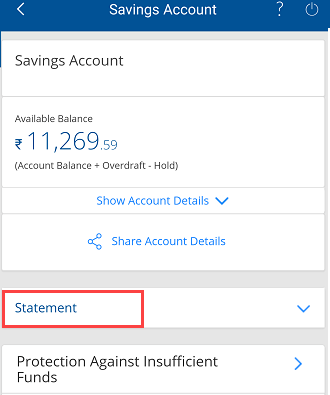 Now click on Request Statement.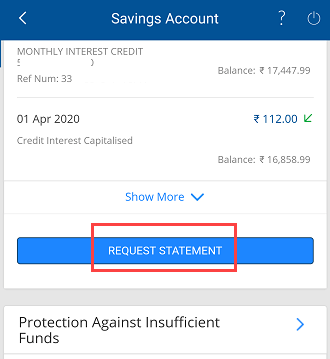 Select the download option and choose the duration of a statement like last month, six months, current month, or a specific period, select statement format, and click on confirm to download the statement file.
That's it your statement file will be saved on your phone storage.
Using HDFC Mobile Banking you can download the last 6 months' HDFC account statement, the last 3 months' HDFC statement too.
So whenever you want to view/download HDFC bank account statement, just log in to Mobile banking or net banking and get your account statement instantly. Do you know, you can check HDFC Mini Statement by missed call & SMS.