Canara Bank also offers a digital mPassbook facility to all customers so they can view the passbook from their mobile phones. You just need to install the mPassbook application on your phone and activate it for your account.
You don't need to visit your home branch to check your account transaction details by printing a physical passbook, you can activate mPassbook on your phone and check account transaction activity online from your smartphone.
If you are a senior citizen and unable to visit the bank to know account activity then this mpassbook facility is really helpful for you. You can view your account activity online at home without visiting the branch.
Here we will tell you how to activate Canara mPassbook facility on your phone.
How To View Canara Bank Passbook Online
First of all, install Canara Bank eInfoBook application from the play store.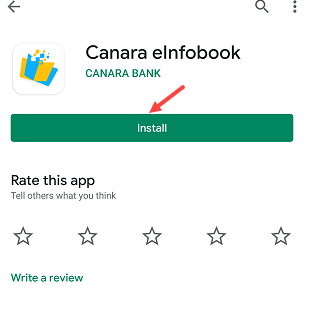 Now open the application and enter your account number and click on register. (You can find your account number in your passbook & cheque book).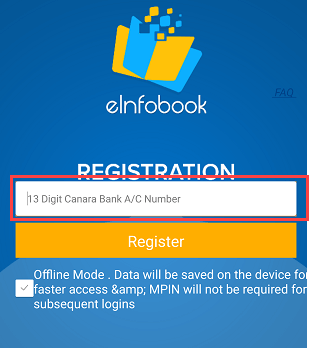 Next screen you will receive OTP on your registered mobile number, enter OTP and verify.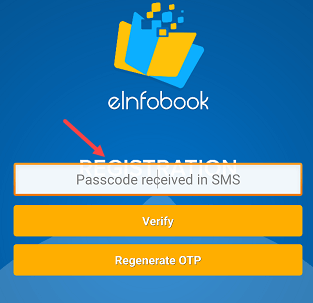 Now set login passcode for eInfobook application.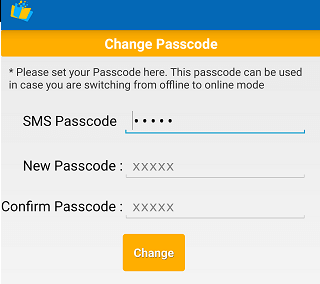 That's it your Canara bank account mPassbook is ready to use. You can now login to eInfobook (mpassbook) and view your passbook from your phone.
Open the mPassbook application again and log in.
After login, tap on the Passbook section to view your account transaction record. You can view the last 30 days' transaction details of your account.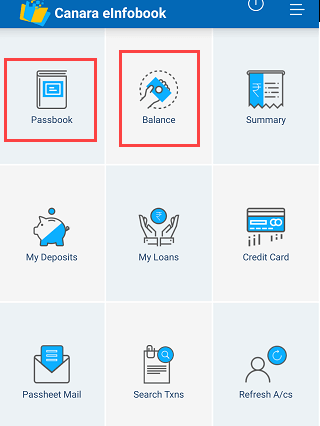 You can also check your account balance & send an e-statement (Passheet) to any email ID.
Frequently Asked Questions
(1) How to view Canara Bank Passbook Online?
Ans: Canara Bank customers can install Canara eInfobook application on their phone and view digital passbook online.
(2) I'm unable to visit Canara Bank branch to check account activity, Can I view my account transaction activity online?
Ans: Yes, the bank has launched Canara mPassbook application to view passbook online in digital form. You can activate Canara mPassbook on your phone and view your account transaction activity online.