If you are a Zerodha Demat account holder then today we will tell you here, how to add a nominee (nomination) in Zerodha online.
As per the latest regulations, is now mandatory to declare nomination before 31st march 2023 to continue investing. If the nominee is added, your investment will go to them in the event of your demise.
So follow the below steps and add a nominee to your Zerodha Demat account online.
Add Nomination in Zerodha Online from the Application (kite)
Step 1: Login to your Zerodha kite mobile application and tap on the user icon and then select the "Profile" option as you can see in the below screenshot.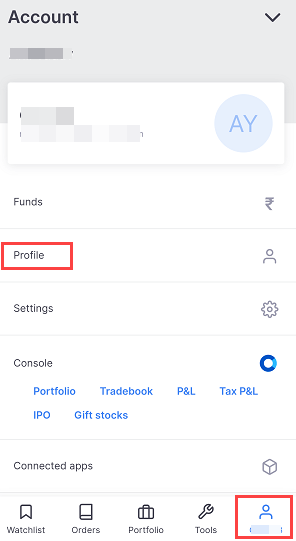 Step 2: In the profile section, tap on the "Manage account" option.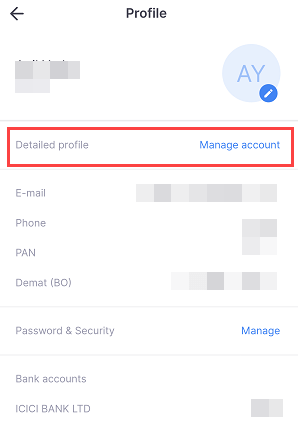 Step 3: You will be redirected to the webpage, now open the menu options, and select the "Nominees" option from the list.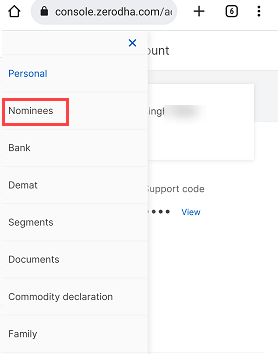 Step 4: Now tap on the "+ Add Nominee(s)" option.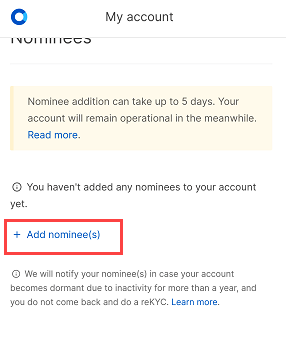 Step 5: Next add the nominee's name, date of birth, address, email, mobile number, and your relationship with the nominee, select and add the nominee's proof of identity file and click on the continue button.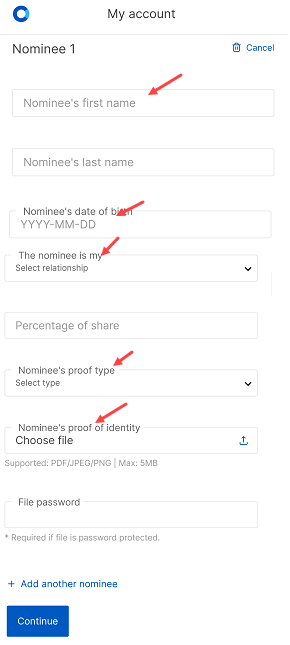 Step 6: Now you will be redirected to the NSDL website for eSign. Enter your Aadhaar card number and click on the send OTP.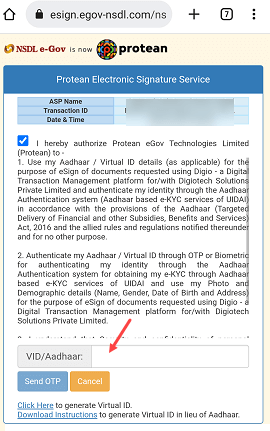 Step 7: You will receive an OTP on your Aadhaar card registered mobile number. Enter the OTP and click on the verify OTP.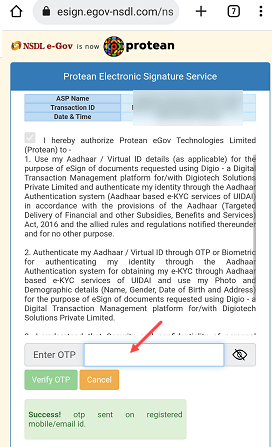 Step 8: You will see the nomination digital form. Click on the Sign Now button.
Step 9: Again you will be redirected to the NSDL website. Follow the same steps 6 & 7 and verify your Aadhaar using OTP.
All done! your nomination request is submitted successfully. You will be redirected to the Zerodha webpage and see the success screen.
You can see currently your nomination request under processing and you will be notified when it will be processed. You will also receive an email that your request for nomination is submitted successfully.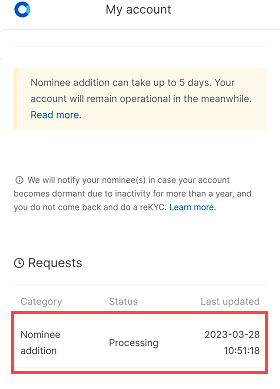 Once your nomination is done, you can see your nominee details here in the "Nominee" option. So this way Zerodha Demat account holders can add and register nominee (nominations) online through the kite mobile application. You can also do that by login in to the web portal.