Do you want to change your SBI ATM card withdrawal limit? If yes, then you can do this by login to Mobile Banking and SBI YONO application. SBI customers can now change the SBI ATM limit online and set a new limit for the ATM Debit card for daily ATM withdrawal.
When you change your SBI ATM limit, you can withdraw money from ATM under this limit. You can increase your SBI ATM card limit for ATM withdrawal and also decrease your Card limit.
Here we will tell you two instant methods to change SBI ATM daily Withdrawal limit.
1. Change SBI ATM Withdrawal limit using Mobile Banking (SBI YONO Lite)
If your SBI Mobile Banking application (SBI YONO Lite) is active then you can easily change your ATM card limit anytime.
Just log in to SBI YONO Lite application & Open Services.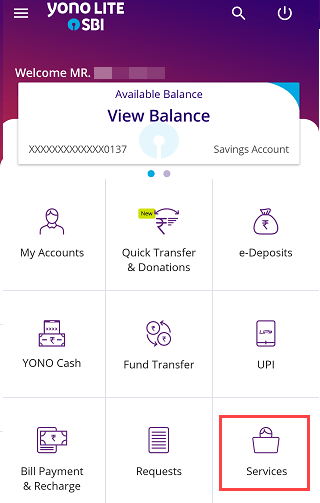 Here you need to tap on the Manage Debit Card option.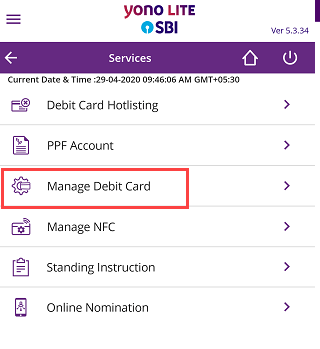 And next screen select your account and ATM Card. Now you can check your current SBI ATM withdrawal limit, enter your new limit, and submit. (You can check your maximum SBI withdrawal limit here, please set new limit under your maximum limit)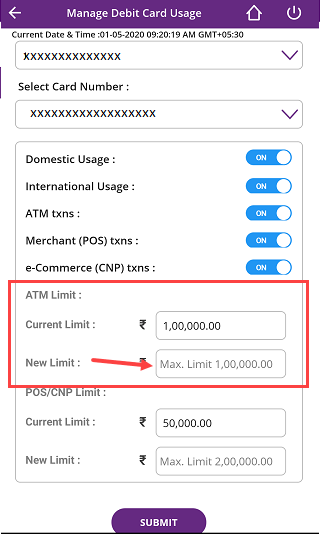 2. Set a new SBI ATM Withdrawl Limit using SBI YONO
SBI customers can also change ATM limit by login to SBI YONO Mobile application.
Open SBI YONO and login to your account.
Now open Service Request from the menu bar.
In service request, tap and open ATM/Debit card.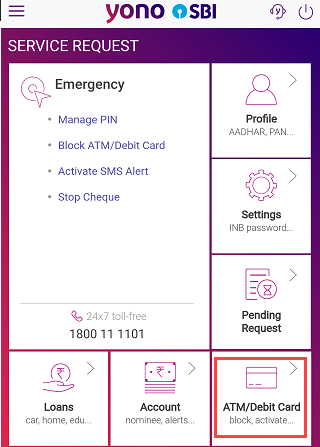 Next screen tap on the Manage Card option.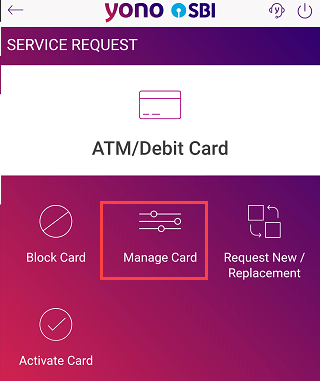 And finally, select your Account number & card number.  In the Manage limit, you can view your current ATM card limit, enter a new limit, and submit.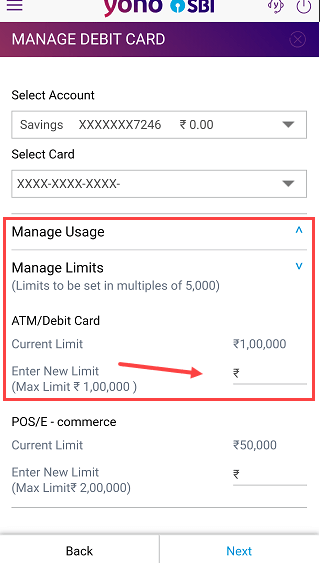 So this way, SBI customers can view and change the ATM card limit for daily withdrawal. You can change your ATM card limit anytime under your maximum limit.
Frequently Asked Questions
(1) How to check my SBI ATM/Debit Card ATM limit?
Ans: You can check your ATM card maximum limit by login to mobile banking and sbi yono. Just open the manage limit option where you can view your Debit card maximum limit.
(2) Which SBI Debit card comes with a higher withdrawal limit?
Ans: SBI platinum international Debit card coms with a higher ATM withdrawal limit up to 1 lac per day. Please visit the SBI website to know more.