Canara Bank customers can register for mobile banking facility to access online banking services on their mobile phones. Canara Mobile Banking is a free service for all customers. Just install a mobile banking application and activate your account.
Canara Bank mobile banking application available for Android and ioS Platform. You just need to install this application and complete the one-time registration process.
Canara Bank Mobile Banking lets you transfer money online using IMPS, NEFT, and RTGS, order a new ChequeBook, check your account balance open FD and RD account, and many more online services you can access through mobile banking.
Here is the step by step guide on Canara Mobile banking activation:
Canara Mobile Banking activation Step by Step
Before you begin, use a bank-registered mobile number SIM card on your phone. You need to verify your mobile number to activate the mobile banking application.
Now let's see the activation process:-
Step 1: Install the Canara Mobile Banking application, Android or iOS
Step 2: Now open the application, it will show your SIM card, just select your registered mobile number SIM and click on next. The application will send an SMS from your number to verify your number.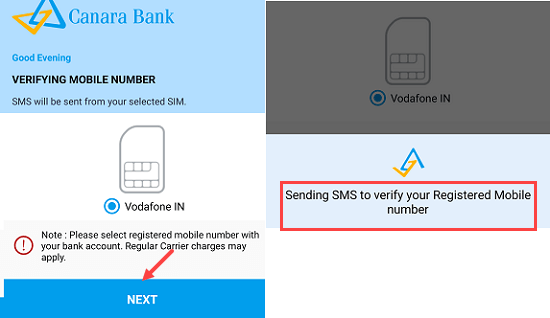 Step 3: You will receive a One Time password on your registered mobile number, enter this OTP, and next screen set the login passcode.
Mobile Banking registration complete. Now you need to set MPIN to complete full activation. MPIN is a second-layer password PIN.
Step 4: Login to Canara Mobile Banking and accept the terms and conditions the first time.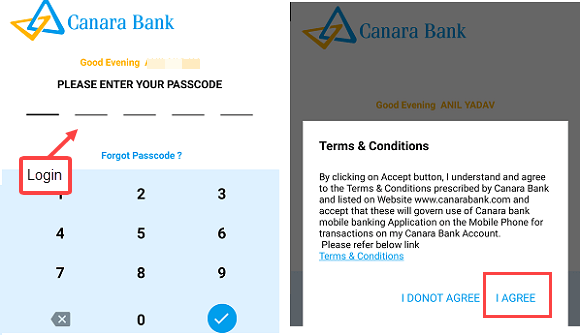 Step 5: After login, when you open any option it will be asked to set MPIN. Set your 6-digit PIN on the next screen and confirm it.
Step 6: Now you need to validate MPIN using an ATM card. Tap on Set Now.
Step 7: And finally enter your ATM card Debit card number, valid thru date (expiry date), and ATM PIN and click on next. That's it mobile banking activation successful. Now you can use mobile banking for different services.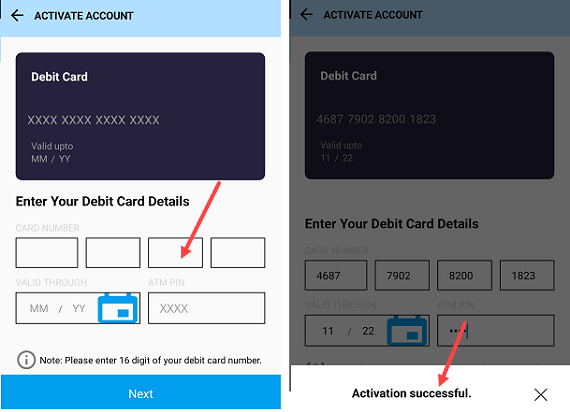 I hope you understand how to register and activate Canara Mobile Banking to access banking services on your phone.