ICICI Bank has launched a cardless cash withdrawal facility for all retail customers so now if you are an ICICI customer then you can also withdraw money from any ICICI ATM without using your ATM/Debit card.
A cardless cash withdrawal facility from ICICI allows you to withdraw cash from any ICICI ATM without inserting a Debit card. If you forgot your ATM/Debit card at home and require urgent cash then this facility will help you.
Here we will guide you – How to withdraw cash from ICICI ATM without ATM/Debit card.
How To Withdraw Cash from ICICI ATM Without using Debit card
1# Open the ICICI Mobile Banking application and tap on the Services tab as you can see in the below image.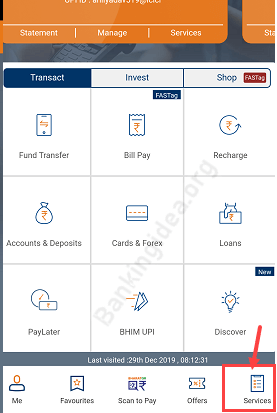 2# In Services, tap on the Cardless cash withdrawal-self option.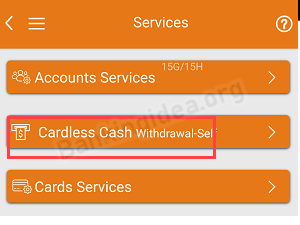 3# Next screen enter the amount (minimum INR 100 & Maximum 20,000), enter the 4-digit temporary PIN, and submit your request.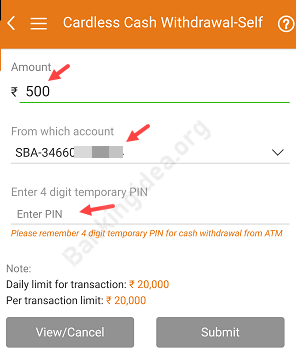 Ok, so your transaction request is successful.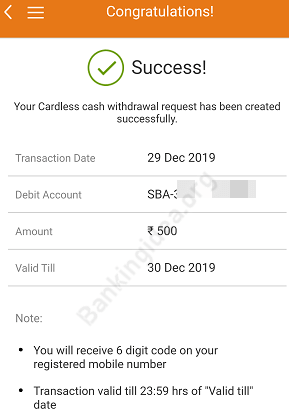 Now you will receive a reference code on your bank registered mobile number. The entered amount will be debited from your account.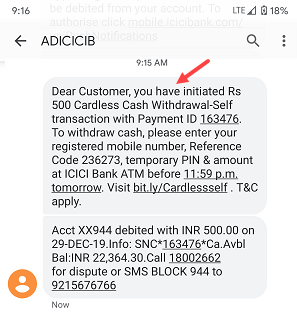 4# Now visit your nearest ICICI ATM and choose the "Cardless cash withdrawal-self" option on the screen.
5# Next screen enter your registered mobile number, reference code, and 4-digit temporary PIN and enter the amount and submit.
Finally, collect your cash.
After requesting a Cardless cash withdrawal, you need to withdraw cash within 24 hours, else your request will be canceled automatically and money will be credited to your account.
The daily cardless cash withdrawal limit is INR 20,000 and per transaction, you can withdraw INR 20,000.
How To Cancel this transaction
If you request Cardless cash withdrawal from mobile banking and want to cancel this transaction then you can cancel it from mobile banking.
Tap on View/Cancel button.
Now select your transaction and tap on Cancel transaction.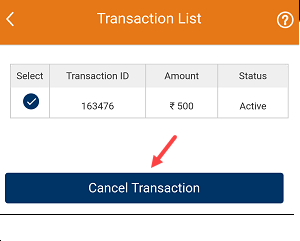 So this is how ICICI Bank customers can withdraw cash from any ICICI ATM without ATM/Debit card.