If you have opened your PPF account in ICICI bank then you can add funds to your PPF account online using mobile banking and Internet Banking. You don't need to visit the bank for this. ICICI Bank provides an online PPF account opening facility for all ICICI bank customers. You can open and manage a PPF account online in ICICI bank.
ICICI bank customers can easily transfer money to his/her PPF account online directly from their saving accounts using mobile and net banking. In a PPF account, you can fund a maximum INR 1,50,00 per year so if you wish to add funds to your ICICI PPF account then follow the below process:
Transfer Money to ICICI PPF Account Online
If you have a PPF account in ICICI Bank then you can fund your PPF account using mobile banking and Internet Banking, see how:
Fund ICICI PPF Account using Mobile banking
Login to the ICICI Mobile Banking app and tap on the Accounts & Deposits tab.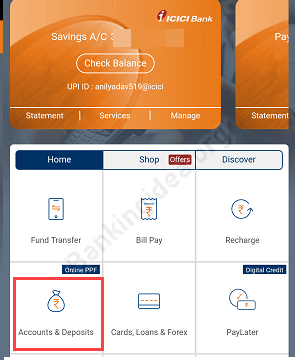 Next screen tap on PPF Account and select your PPF Account number.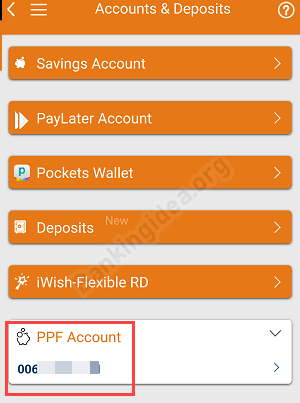 Now tap on Add Funds To PPF option.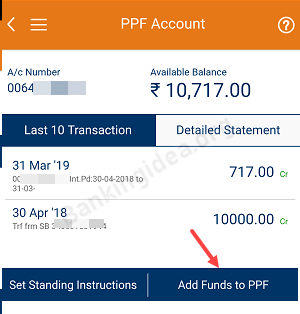 And finally, enter the amount and submit it. The amount will be debited from your ICICI saving account.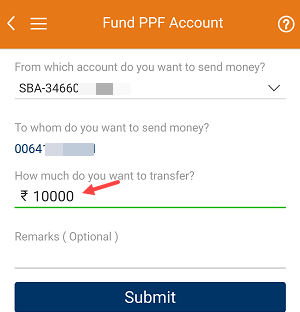 Transfer money to ICICI PPF Account using Net Banking
You can also use ICICI net banking for fund transfer in the PPF account.
Login to ICICI Internet Banking and click on My Accounts – PPF Account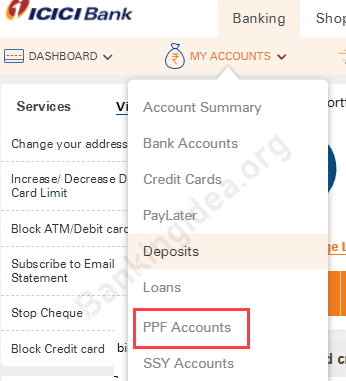 Now click on the transfer funds option.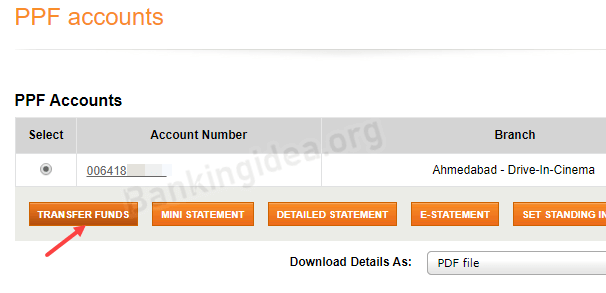 Next screen enter the amount and submit. The entered amount will be debited from your saving account instantly.
So this is how ICICI Bank customers can add funds online in ICICI PPF accounts using net banking and mobile banking. Remember you must have to add a minimum of INR 500 per year to your PPF account else it will be inactive.
FAQ
Q.1: I have opened PPF Account in ICICI Bank, How to manage my account?
Ans: Just log in to mobile banking or net banking service, you can manage your PPF online.
Q.2: How to add money to my ICICI PPF account?
Ans: You can transfer money from your ICICI saving account to PPF account online, read the above guide.