Indian Bank Mobile Banking and net banking transaction lock/unlock facility are now available through the IndPay Mobile Banking application. You can disable online transactions like online fund transfer, online payment for your net banking, and mobile banking, and also you can enable it anytime.
If you wish to use your Indian Bank mobile banking and net banking for only check balance and statement and don't want to enable fund transfer facility then you can block online transactions for your account security.
Locking online transactions mean you can not transfer money to any bank account and also you can't make payment online. If you wish to Unblock online transactions then yes you can do it also.
Here we will tell you how to Lock/Unlock online transactions for Indian Bank net banking and Mobile Banking.
Lock/Unlock Indian Bank Online Transactions
Login to the Indian bank mobile banking application and tap on the Value Added Service option.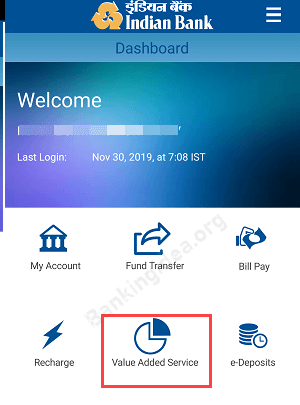 Next screen click and open Transaction Lock/unlock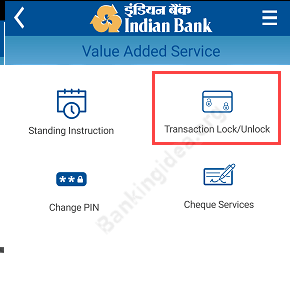 Now tap on Lock Online Transaction for mobile banking and internet Baning.
How To Unlock Online Transactions
If you wish to unlock online transactions again then go to the Transaction Lock/unlock option and tap on Unlock online transaction button.
FAQ
Q.1: I want to block Online transfer for my Indian Bank net banking and mobile banking, how?
Ans: Login to mobile banking and there you can lock the online transfer facility by selecting the Transaction lock/unlock option.
Q.2: How to stop an online payment facility for my Indian bank net banking?
Ans: Just Lock online transactions using the Indian Bank Mobile Banking app.
Q.3: I have Indian Bank Mobile and net banking and I just want to use it for balance check, how to disable online transactions?
Ans: If you wish to use your Indian Bank Mobile and net banking for only checking balance then simply turn off online transactions by following the above process.