Do you want to activate your Kotak Mahindra Bank Debit card for international transactions? If yes, then here we will tell you 4 instant methods to enable your Kotak Debit card for global usage.
Traveling abroad or transacting on international e-commerce portals? Make sure you have activated your Kotak debit card for international usage. These 4 methods allow you to activate or deactivate international usage on your debit card instantly.
1. Activate International usage for Kotak Mahindra Debit Card through Mobile Banking
Open the Kotak Mobile Banking application and login.
Now open the Service Request section and select the Debit card.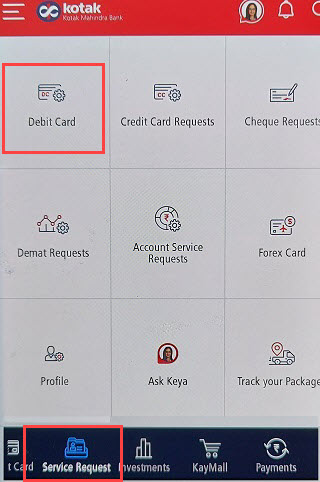 Next screen, click on the Activate/Deactivate Debit Card option.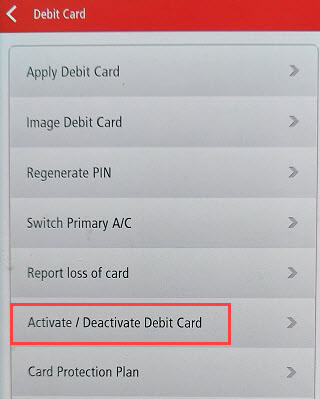 And here you can turn OFF/ON international usage for your Debit card as you can see below screenshot.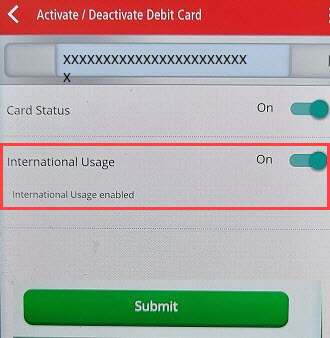 2. Enable International Transactions for Kotak Debit Card through Net banking
Open the Kotak Mahindra Bank internet banking page and login to your account.
After login, click on Debit card & select Deactivate/Activate International usage.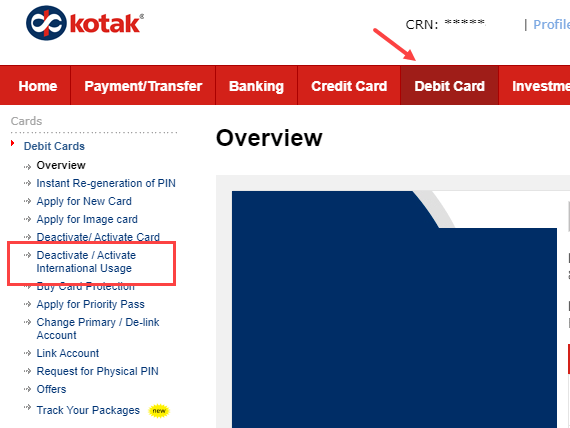 Next screen, select your card number and select Activate option and submit. You can also select a date range period to enable your International usage for a particular period of time & after this period your card will be disabled automatically for international usage.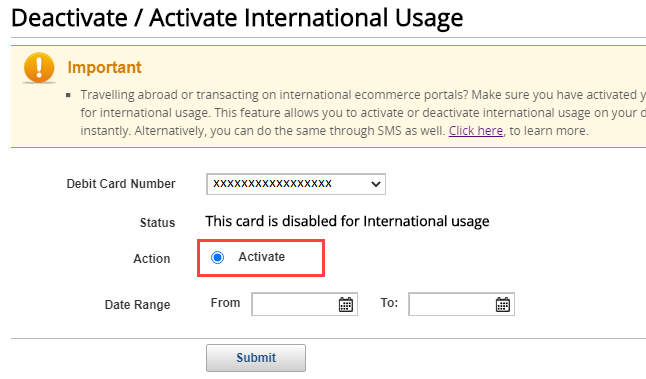 3. Activate International transactions for Kotak Debit Card by SMS
You can also send an SMS from your Kotak registered mobile number to activate international payments for your Debit card.
Type DCENB<space>Last 4 digits of your Debit Card and send it to 9971056767 or 5676788
(For example) DCENB 6763
4. Enable Kotak Debit card for International usage online through Kotak Website
If you don't have net banking or mobile banking then you can visit the Kotak Mahindra Bank website and enable International transactions for your Debit card.
Open Kotak International usage page: https://www.kotak.com/en/transaction-services/international-usage.html
Enter your registered mobile number and verify yourself through OTP.
Next screen, you can enable/disable your Debit card for international usage.
Frequently Asked Questions
(1) Which Kotak Debit Cards works well for International payments/transactions?
Ans: All Kotak VISA and MasterCard Debit cards work well for International payments. You can use your card for online and offline international payments.
(2) Can I link my Kotak Debit card with PayPal?
Ans: Yes, you can add your Kotak Debit card with PayPal and use it for payments.
(3) Can I use my Kotak Debit card for online international payments?
Ans: Yes, you can. Make sure you have enabled your Debit card for international transactions by following the above methods.