Instead of SIP, you can invest a lump-sum (One time) amount in a mutual fund scheme. Here we will tell you how to invest the lump-sum amount in a mutual fund on the Groww application.
Invest One Time Amount (Lump-Sum) in Mutual Fund on Groww
Step 1: Open the Groww application and tap on the "Mutual Fund" section. Here you can choose different mutual funds according to your risk. If you want a higher return with high risk then you can choose (Small Cap & Mid-cap) and if you want a moderate return with low risk then you can choose (Large Cap mutual funds).
Step 2: Next screen, select your Mutual Fund scheme. I have selected "Quant Small Cap Fund Direct Plan-Growth" and I'm going to invest INR 5000 in this fund now.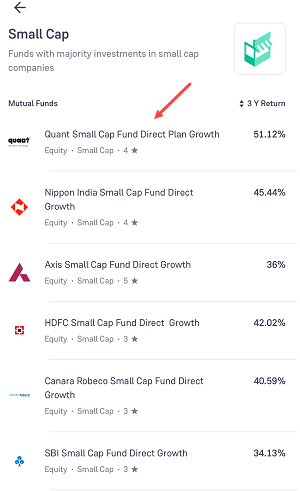 Step 3: Next screen you can see your mutual fund scheme chart and returns performance. Tap on the "One-time" option as we will invest a time amount instead of starting SIP.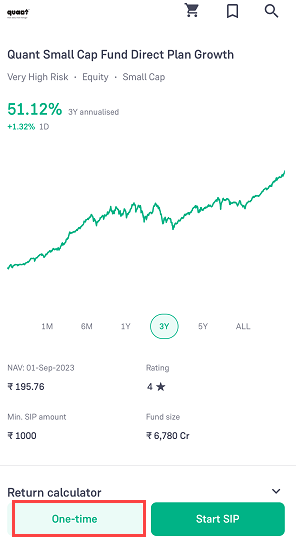 Step 4: Next screen enter your one-time amount. Here I have entered the 5000 amount. Now select the Payment method.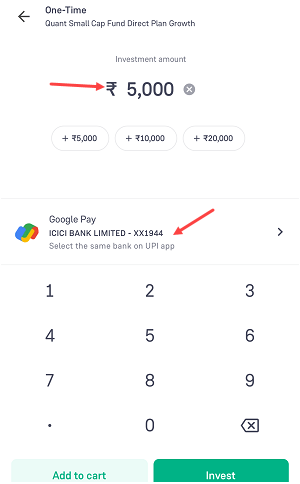 Step 5: In payment methods, you can pay the amount using UPI App like PhonePe, Google Pay or any UPI ID OR you can also make payment using net banking. Here I'm selecting Google Pay.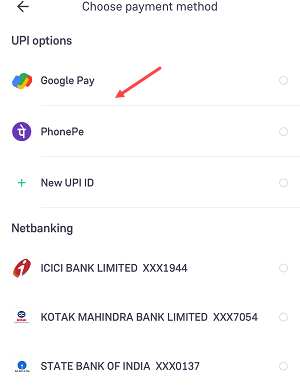 Step 6: Next screen pay your amount using the selected UPI application.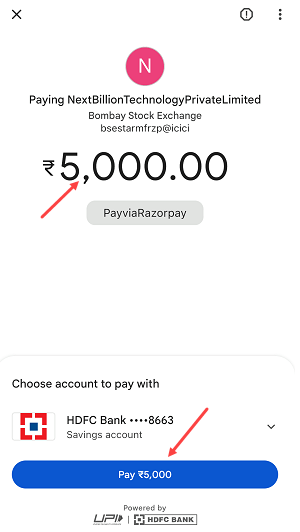 Step 7: Enter the UPI PIN and complete the transaction.
Step 8: Congrats, you have successfully invested a one-time amount in your select mutual fund scheme. You can see the Order successful screen.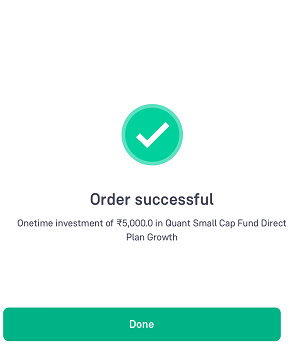 Step 9: You can see your investment order mutual fund section. Currently, your investment is under process and open. You need to wait 4-5 working days to complete the order.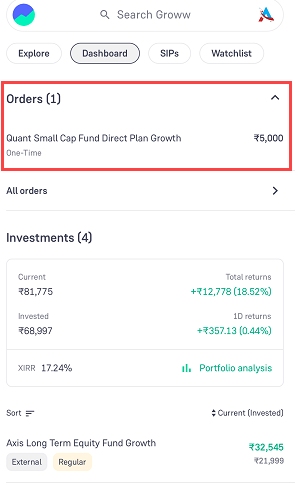 Step 10: After 4-5 working days when the mutual fund (AMC) receives your payment, applicable units will be allotted to your account.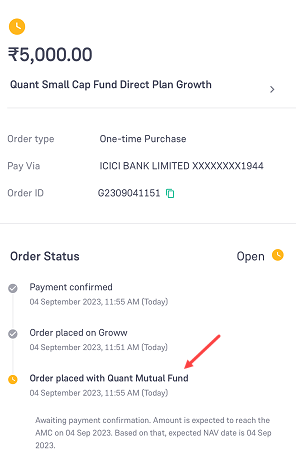 Step 11: After successful unit allocation, you can see your investment in your mutual fund portfolio section as you can see in the below screenshot.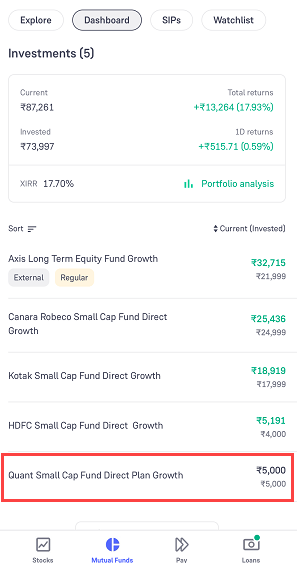 Next time, if you want to invest more amount, just open the portfolio, tap on the mutual fund scheme you have invested, and select the "One-time" option and pay the amount.
So this is how to invest a time amount in a mutual fund on Groww. If you are not interested in SIP then you can choose a time option and invest a single one-time amount in any mutual fund scheme.