Are you Yes Bank customer and want to open a Fixed Deposit account? Then no need to visit Bank, you can open an FD account in Yes Bank online.
YES Bank FD account can be opened online through Internet Banking and the mobile banking application. About YES Bank FD rates, you will get up to a 7.35% Interest rate, for more details visit here.
If you are planning to invest your money in Yes Bank FD then here is the step by step process how you can open an FD account online by following these two methods:
1. Open Yes Bank FD Through Mobile Banking
Yes Mobile Banking application is available for Android and iOS. You can install this application on your phone and register your account. You can access online banking services using this app.
(1) To open an FD account using Yes Mobile Banking, log in to Yes mobile banking.
(2) Now tap and open the Deposits option and select Fixed Deposits.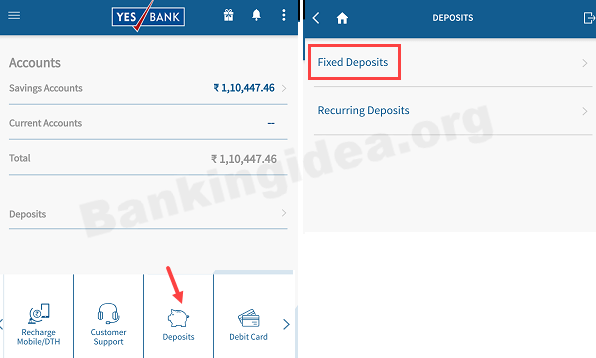 (3) Currently, you have no FD account, tap on Open Fixed Deposit.
(4) Now select your Debit account number, select Deposit type monthly payout, etc, and enter the Deposit amount. If the amount is higher than 1 lac then enter your PAN Card number. Enter FD tenure, add nominee which is optional and proceed.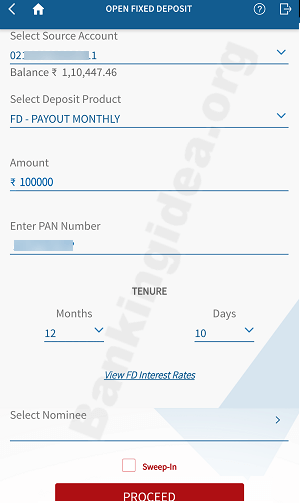 (5) Next screen select principle instructions and Interest instructions (Renew or Transfer) and proceed.
(6) In the last step, confirm your FD details. If everything is correct then confirm your request.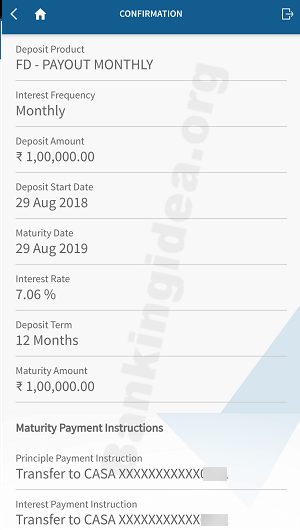 Congrats, your Yes bank FD account opened successfully.
2. Open Yes FD through Net Banking
Yes Bank customers can also apply for FD accounts through net banking.
(1) Login to your Internet Banking account.
(2) Now you can see the Fixed Deposit option, click on Open New Fixed Deposit.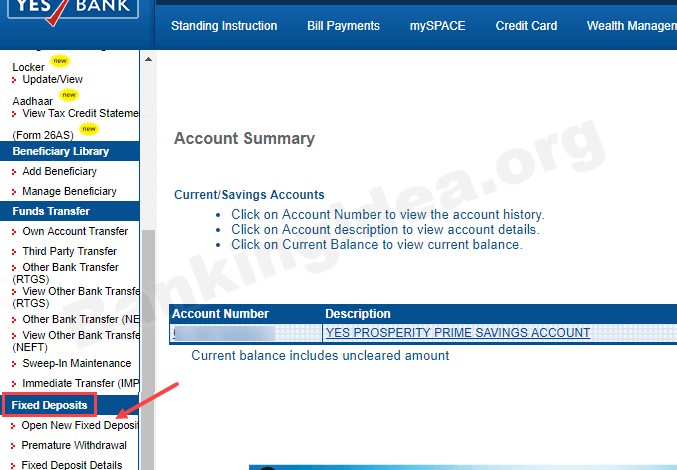 (3) And the next screen select your Account number, select FD products Monthly payout etc, enter deposit amount and tenure, enter your Pan number, enter Maturity instruction select renew or account transfer and click on open.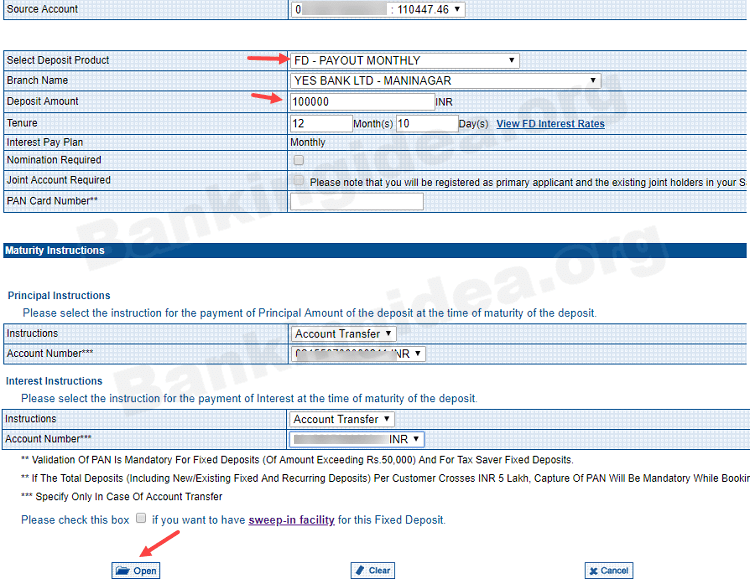 (4) Next screen confirm your details and submit your request.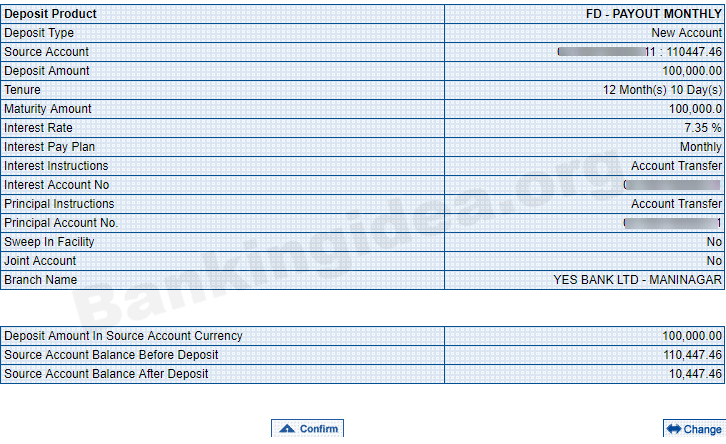 Done! you have successfully opened an FD account using net banking.
If you want to earn Interest rates monthly then select Monthly Payout in FD products. The Interest will be credited every month.
Hope you now understand how to open a Fixed Deposit in Yes Bank online using net banking and mobile banking.