Open a Fixed Deposit (FD) in IndusInd Bank is now become so easy. Customers can use net banking and mobile banking facility to open FD account online.
IndusInd Bank is the private-sector bank and as on June 30, 2016, it has 1,004 branches, and 1885 ATMs spread across 625 geographical locations of the country.
If you are IndusInd Bank customer and want to apply for FD account then here are 2 ways to apply for FD account online.
Open FIxed Deposit in IndusInd Bank Online
You can open FD account in IndusInd Bank through Mobile Banking and Internet Banking. No need to visit Bank to apply FD account.
1# Open FD Account Through Mobile Banking
IndusInd Mobile Banking allows you to access many Banking services online. You can open FD account through IndusMobile easily.
1: First of all, login to IndusInd Bank Mobile Banking App.
2: After login, you can see Open a Deposit option, tap on it. Next screen, you can see Invest a Lump-sum amount (Fixed Deposit), select this option.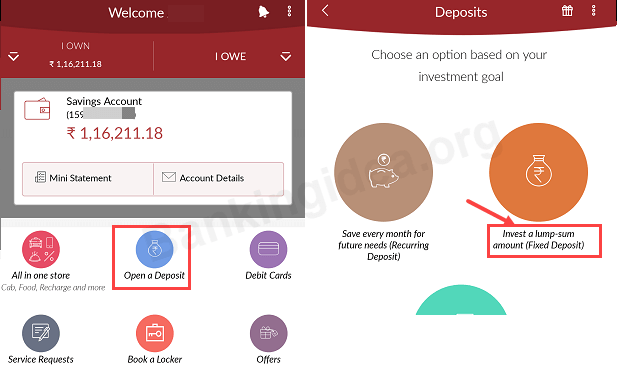 3: Now select tenure for your FD. You can select min.1 year and max. 10 years.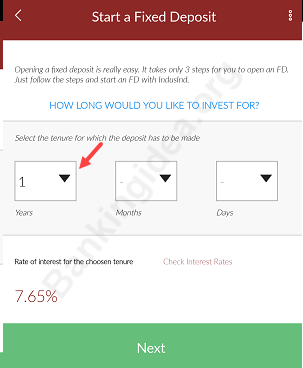 4: Now enter FD Amount, you can also link FD account with your saving account, if you want to renew FD on maturity then select renew option, next select interest payout method (on maturity or quarterly).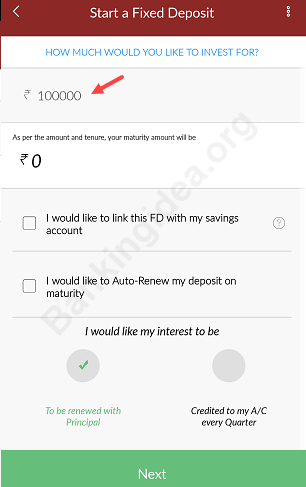 5: Next screen, you can add nominee for your FD account, this is optional. Now submit your request.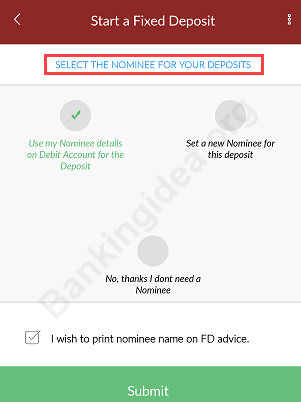 Congrats, you have successfully opened Fixed Deposit account. FD advice will be sent to your email address and mail address. You can also check on mobile banking and net banking.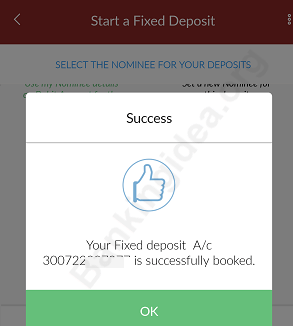 2# Apply FD Account through Net Banking
IndusInd Bank customers can also use Internet Banking to apply FD account online. You can activate net banking service online.
To apply FD account through net banking:-
1# Login to net banking account: https://indusnet.indusind.com/
2# After login, click on Accounts — Term Deposit — Open Fixed Deposit.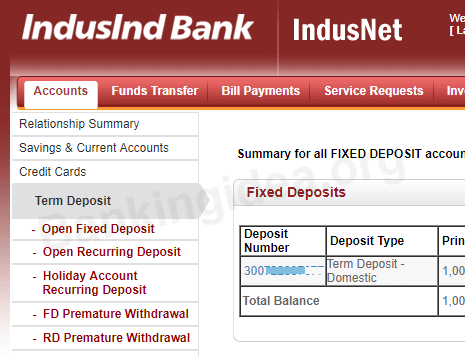 3# Now select your Debit account, select branch option you can select default account branch or the new branch, select tenure for FD account, enter FD Amount, select maturity instructions and Interest instructions and add nominee (optional). Now click on submit.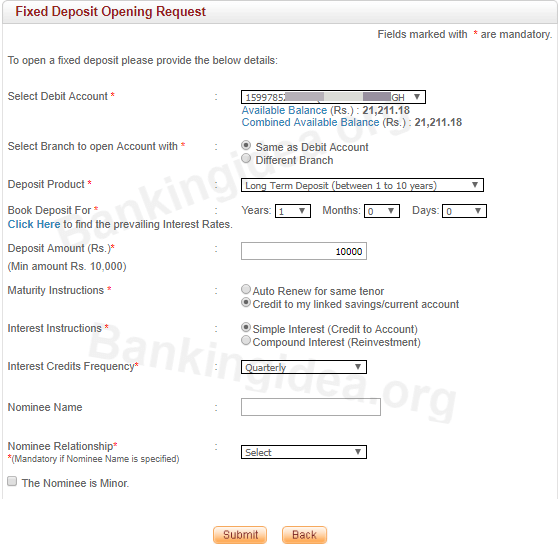 4# Next screen enter transaction password or select OTP option to confirm your request.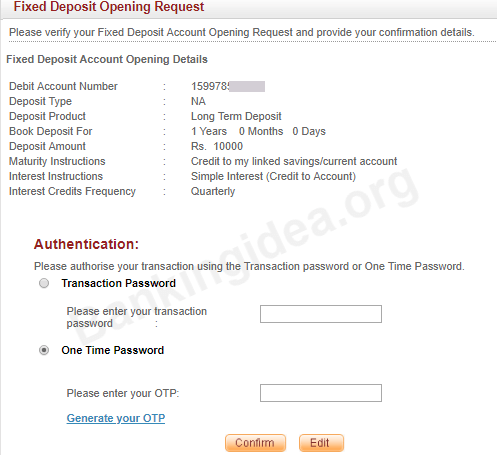 That's it. Your FD account opened successfully.

So by following these two methods IndusInd Bank customers can open Fixed Deposit (FD) online.