If you failed to link your Aadhaar with your Pan card then now you need to pay 1000 amount as a penalty fee for delay in linking Pan with Aadhaar. Many Pan card holders are still confused and don't know how to pay this 1000 amount penalty fee so here we will tell you step by step process here:
Follow these steps and pay Pan Aadhaar linking delay 1000 penalty fee now:
Pay 1000 Penalty Fee for delaying PAN – Aadhaar Linking
Step 1: Go to the income tax website (https://www.incometax.gov.in/) and click on the "e-Pay Tax" from the quick menu as you can see in the below screenshot.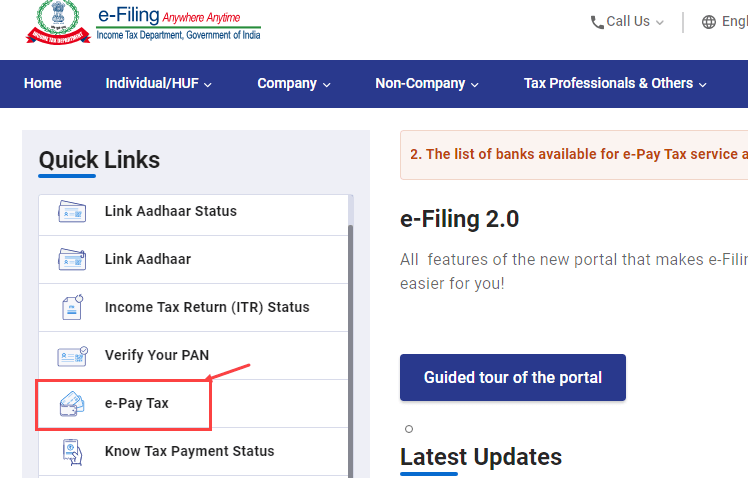 Step 2: Next screen, enter your Pan Card number, again enter your Pan to confirm, enter your mobile number, and click on continue.
Step 3: You will receive an OTP on your mobile number, enter the OTP and proceed.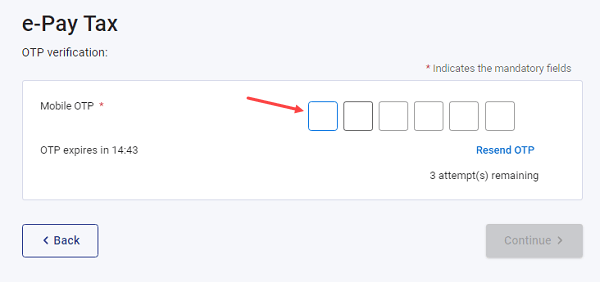 Step 4: After successfully verifying through OTP, now click on continue to make your payment.

Step 5: Next screen select the "Income Tax" grid section and click on proceed as you can see in the below screenshot.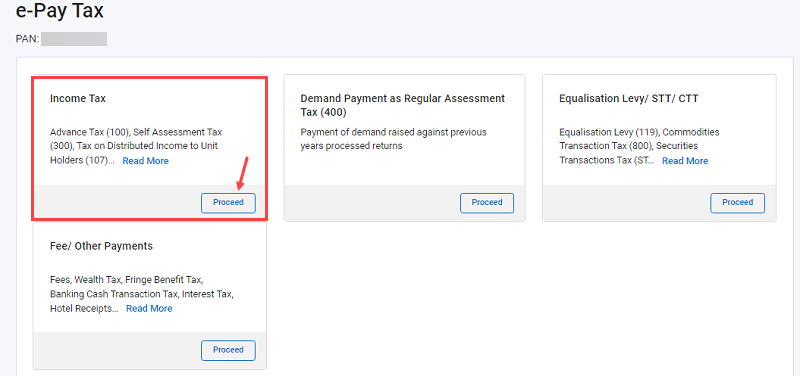 Step 6: Next screen, In Assessment year select "2024-2025" | In the type of payment (Minor Head) select "Other Receipts (500)" | Select "Fee for delay in linking Pan with Aadhaar" in the sub-type of payment & click on continue. (See below screenshot)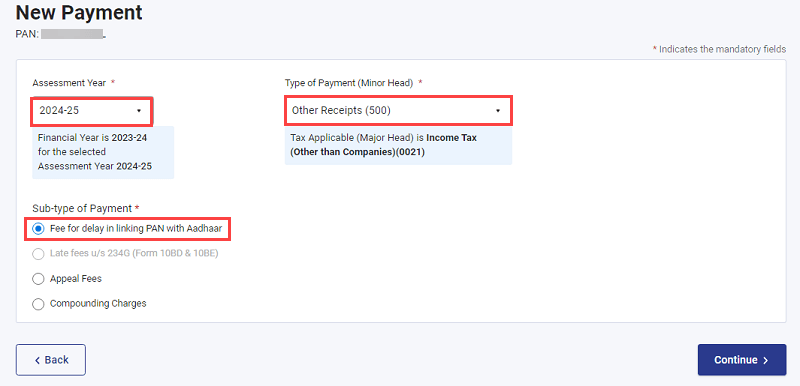 Step 7: Next screen you can see the total penalty amount is 1000, click on continue to pay.
Step 8: Next screen select your payment method. You can pay through net banking, debit card, or RTGS/NEFT. Better select the "Net Banking" option.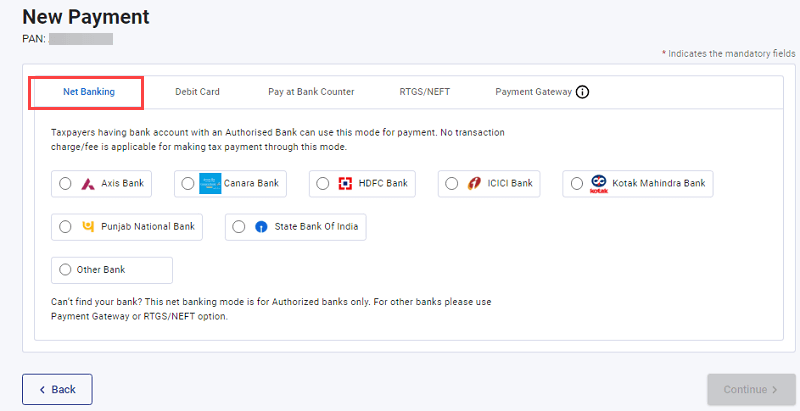 Step 9: After login to Net banking, pay the 1000 amount from your bank account. You can see the confirmation screen for the payment. Wait for 5 seconds and you will automatically redirect to the Income tax website after payment is successful.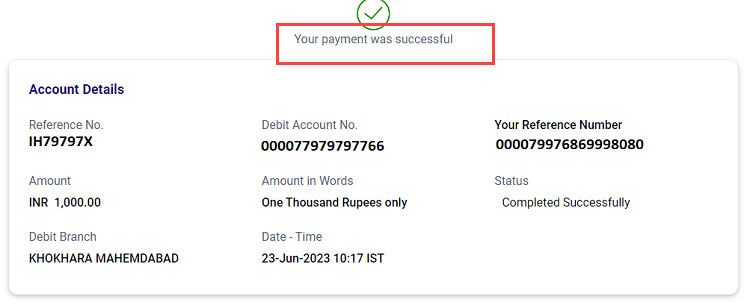 Step 10: Ok done! you have successfully paid a 1000 amount penalty for delaying linking Pan with Aadhaar. Click on the "Download" button and download your challan PDF file.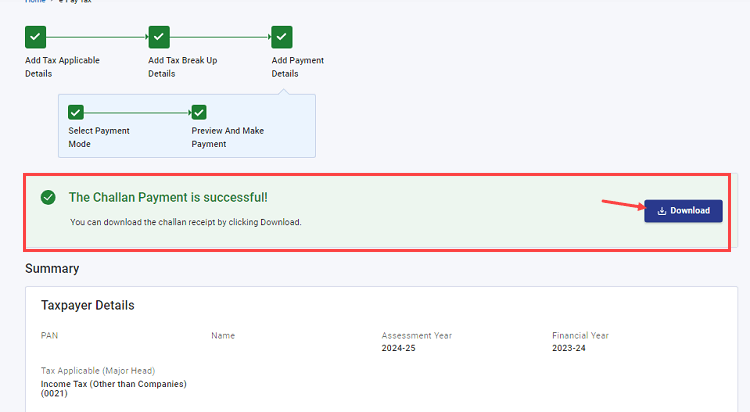 Now wait for 2-3 hours to update your payment status. Then you can link your Pan with Aadhaar without any problem.
So this is how to pay 1000 penalty fee online for delay in linking Pan with Aadhaar. If you are struggling to pay your penalty then follow the above steps and pay the penalty amount now.