PNB ATM PIN generation facility is now available online through Internet Banking. Yes, if you have a net banking facility then you can PNB Debit card ATM PIN online, you don't need to visit the bank.
If you forgot your PNB ATM PIN then you can reset your PNB ATM PIN and set a new PIN for your Debit card. You can also use this option to change your PNB ATM PIN online.
So let's see step by step process:
Generate Punjab National Bank ATM PIN Online
Login to PNB Internet Banking.
Step#1: Now click on Value Added Services – Card Related Services – Set/Reset Debit Card PIN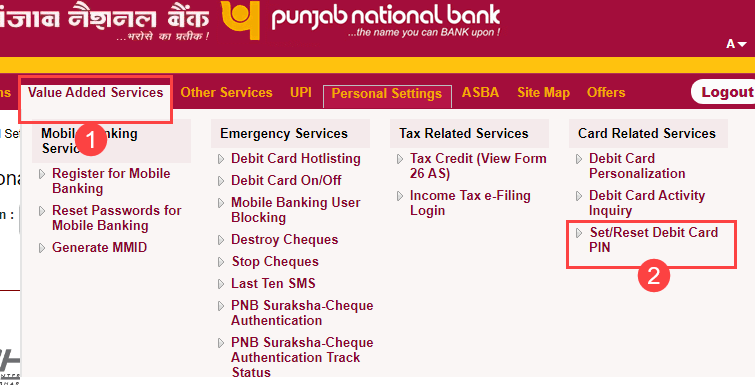 Step#2: Next screen select your account number and press continue.

For domestic customers abroad – Send SMS
to +919264092640.
For customers with International Mobile Numbers (both in India as well as abroad) – Send SMS
to +919264092640.
Step#4: Now enter your Debit card number, expiry date & month. Enter 6-digits OTP which received on your registered mobile number and submit.
Step#5: And finally set 4-digits Debit card ATM PIN and click update.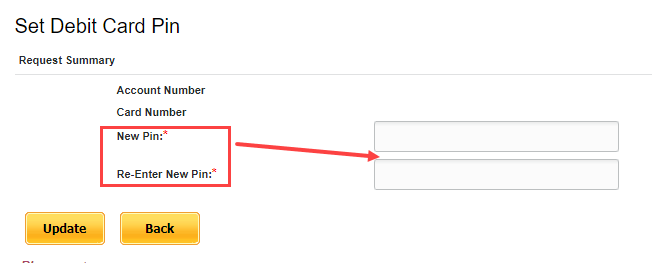 Congrats you have successfully set a new ATM PIN for your ATM Debit card.
FAQ
(1) How to get 6-digits OTP?
Ans: You need to send an SMS from your registered mobile number to receive 6-digits OTP as mentioned above. This OTP is valid for 48 hours.
(2) I'm unable to receive OTP?
Ans: Please send SMS from your bank registered mobile number (SMS charges apply). Don't use the non-registered mobile number.
(3) I don't have net banking, is there any other way to get an ATM PIN?
Ans: Yes, you can generate an ATM PIN by visiting the PNB ATM machine. Just get 6-digits OTP by sending SMS from your mobile number and by visiting ATM.