Punjab National Bank (PNB) customers can now check their passbook online using PNB mPassbook facility. With this facility, you can view your digital passbook on your phone and check account transaction/statement details.
You can check the past one-year account statement using PNB mPassbook facility. PNB mPassbook application is available on the Play store and you can also access it through Mobile Banking.
So let's see two ways to check your PNB Passbook online from your phone.
Check PNB mPassbook through Mobile Banking
If PNB Mobile Banking is active on your phone then you can login and check your mpassbook online.
Step 1: Open PNB Mobile Banking and login to your account. After login, you can see "mPassbook" section as you can see in the below screenshot. Click and open it.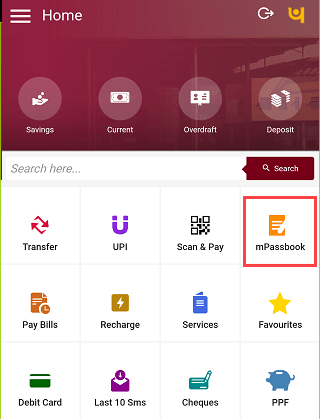 Step 2: Next screen, select your account number and select from & To date. (From Date and To Date difference cannot be greater than 365 days)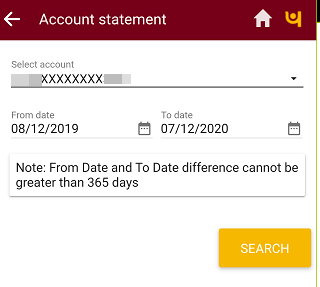 Step 3: And the next screen, you can view transaction details of the selected period of time. You can also click on the download button and save the account statement file.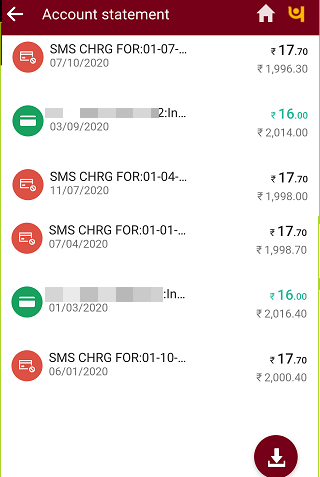 Install PNB mPassbook Application on your Phone
You can also install PNB mPassbook application on your phone and check your account transaction details from your mobile phone.
Step 1: Download and install PNB mPassbook from the Play store & activate it.
Step 2: After activation, login to the mPassbook application and select your account number.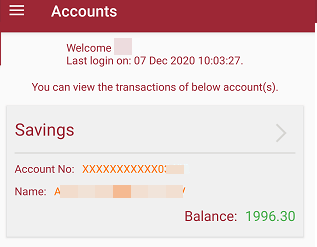 Step 3: And the next screen you can view the last 10 transaction details or the last 90 days account statement.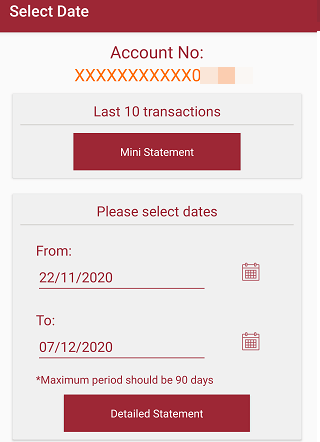 So by following these two methods, Punjab National Bank customers can access mPassbook facility online from the mobile phone. You don't need to visit the bank with a physical passbook to know your account statement. Just use mPassbook and check account transaction history anytime anywhere.
Frequently Asked Questions
(1) What is PNB mPassbook?
Ans: It is a digital passbook to check your account statement from the mobile phone. You just need to install PNB mPassbook application on your phone to view your passbook on your mobile phone OR you can also install and activate PNB Mobile Banking to check passbook online.
(2) How can I check my PNB passbook online?
Ans: Punjab National Bank offers mPassbook facility so you can view your passbook online on your mobile phone. All you need to do, is install and activate Mobile Banking or PNB mPassbook application.