Punjab National Bank customers can now get 3 months account statement through mPasnook and mobile banking. If you are a PNB customer and want to check your last 3 months' account statement on your phone then this guide will help you.
PNB mPassbook and Mobile Banking application now let you view and download a 3-months account statement on your mobile phone. You just need to activate the mPassbook or Mobile banking app on your phone.
If you still visiting your home branch to check your PNB account statement then follow these steps and view your 3 months account statement instantly.
1. PNB 3-Months Statement Through Mobile Banking
Punjab National Bank official Mobile banking application – PNB One available for Android and apple. You can install this official app and activate your account.
To check your three months account statement, log in to PNB One Mobile banking.
After login, tap and open the mPassbook section.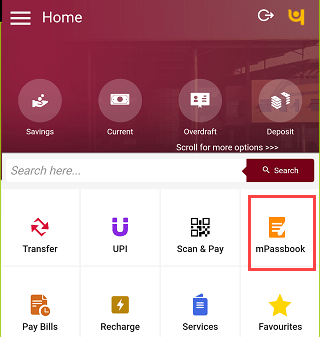 Now select three months date range and tap on search. (You can view only three months statement)
Next screen you can view your PNB account three months transaction history. Click on the download button to save the PDF file.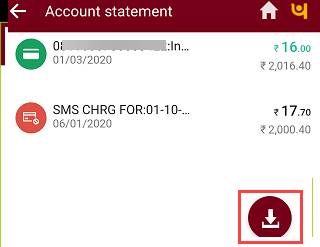 2. PNB Three months account statement using mPassbook App
You can also install and activate PNB mPassbook official digital passbook application on your phone and check your 3-months account statement on the smartphone.
Open PNB mPassbook application and select your account number.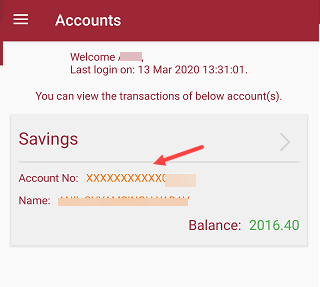 Now select 3 months date range and tap on the detailed statement.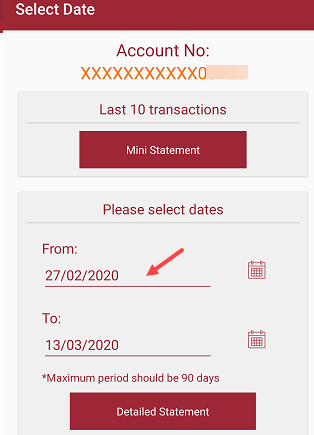 And the next screen you can check your last 3 months' statement. You can also download a statement in PDF format, just tap on the download button.
Other Ways To Get PNB statement
Punjab National bank also offers an email statement facility. You can register your email ID with the bank and subscribe to the free monthly email statement facility.
You can also check your account transaction history by login to Internet banking.