Are you a Bank of Baroda customer and want to register your email address with your savings account online? If yes, then you can register your email address online using the BOB Mobile banking facility.
Bank of Baroda now lets you change or register your email address with your saving account online through Mobile banking, so if your Mobile banking is active then you can also register or update your mail address online.
You will be able to receive 3 months' statements of your saving account directly in your email inbox after registering your email address. You can also request an e-statement anytime and get it in your mailbox. By linking your email id with your saving account, you will also receive account-related alerts.
So here we will tell you step by step – how to register or update your email id in BOB online.
BOB Email ID Register or Update Online
Before you start, make sure you have BOB mobile banking facility which you can activate online.
Login to BOB Mobile Banking using login pin & tap on Service Requests tab.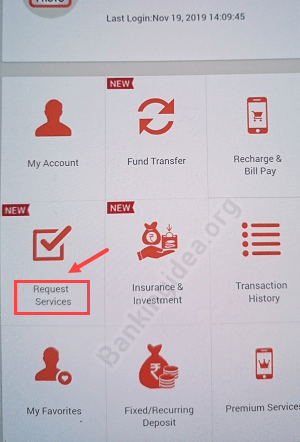 In service requests, tap and open Set Communication Email ID option as you can see below image.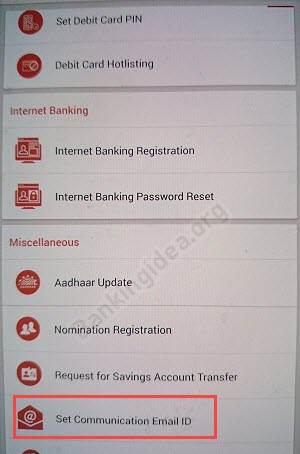 Now enter your new email id in (New Email ID) column. If your email id is already registered and you want to change it then enter your existing email id and enter a new one and proceed further.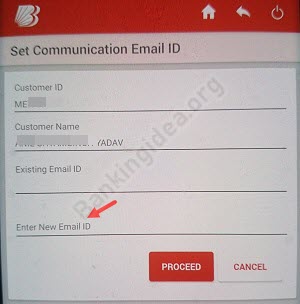 Finally, confirm your request on the next screen.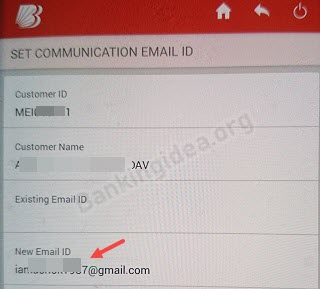 Done! you have successfully registered a new email id and linked it with your BOB saving account. In the same way, you can change/update your email anytime.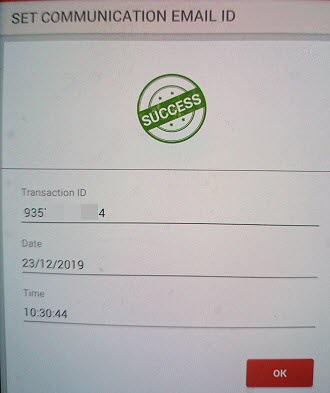 FAQ
Q.1: How can I get my BOB statement on email ID?
Ans: Just register your email by following the above process and request a statement using mobile banking.
Q.2: Can I register for an e-statement?
Ans: Yes, after registering your email address, you can also register for the e-statement facility.