Do you want to register a nomination for your ICICI bank account or want to update your current nominee details? Then you don't need to visit the bank, you can add or modify your nominee in ICICI bank online.
Follow the below step-by-step guide to register or update your nomination for ICICI Bank savings account.
Add OR Update Nominee in ICICI Bank Online
Step 1: Login to your ICICI Net Banking account (Visit: https://www.icicibank.com) using your user ID and login password.
Step 2: After login, click on "CUSTOMER SERVICE — Service Requests" as you can see in the below screenshot.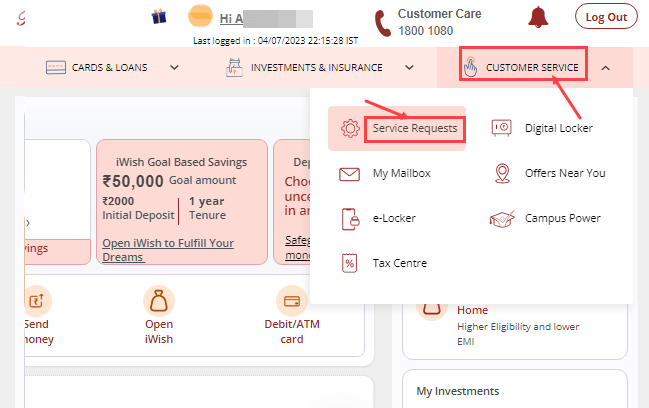 Step 3: In-service requests section, you can see the 'View/Update Nominee" option in the Bank accounts section.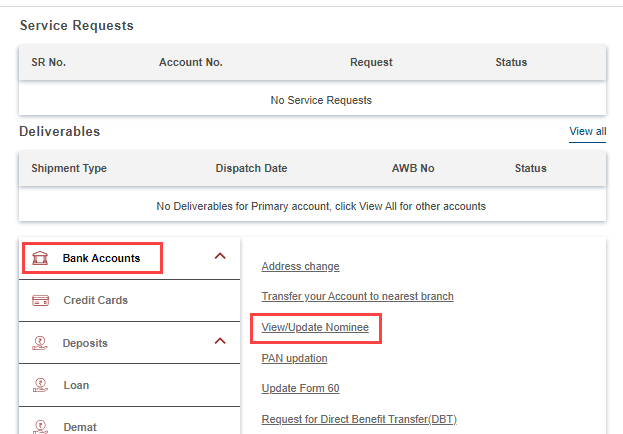 Step 4: Next screen you can see your current registered nominee & if your nominee is not added then you can add a nominee by just clicking on "Add Nominee"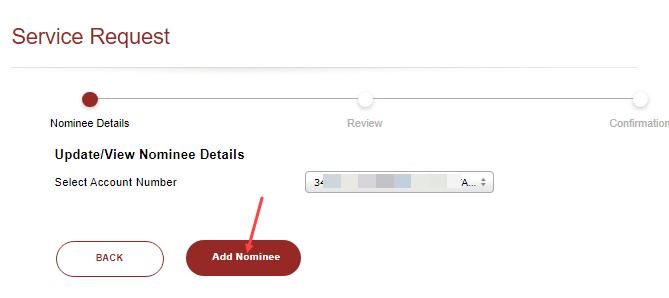 Step 5: And the next screen you need to enter nominee details like full name, DOB, your relationship with the nominee, address, and mobile number. Submit all these details.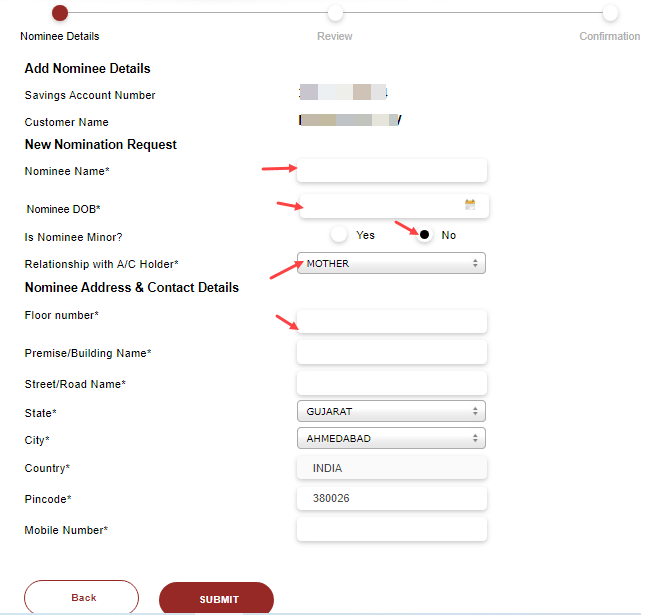 Step 6: In the next step, confirm your all added nominee details are correct, now submit your request.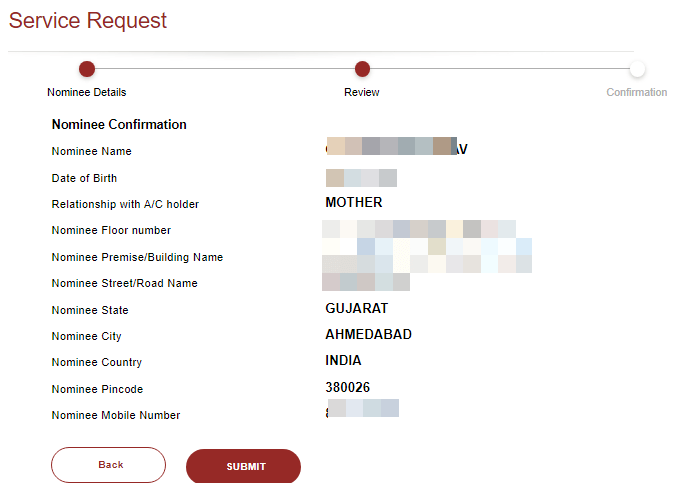 You will receive a one-time password (OTP) on your registered mobile number to confirm your request, enter OTP, and submit.
Step 7: Done! The nominee added successfully for your ICICI bank account.

To check your registered nominee details, just go to the service request section and click on "view/update nominee" as mentioned in (step 3). Here you can view your current added nominee details with options like modify, and cancel.
By following the above steps you can add, cancel or update your nominee online anytime for ICICI saving account.
You cannot add multiple nominees to your account so if you want to register another nomination then first you need to cancel the current nominee and then you can add a new one.