Dear customers, corporation bank is now merged with Union Bank of India so please refer to this article: How To Request Union Bank of India Cheque Book Online
Getting a new Cheque Book has become easier in Corporation Bank. Customers can now request Cheque book online without visiting the branch.
Corporation Bank customers can use Internet Banking and mobile banking to order new Cheque Book. Both online banking facility available for all customers can you can activate online using a Debit card.
See how you can apply new Corporation Bank Cheque Book online.
Corporation Bank – Request Cheque Book Online
Here are 2 online methods to get new Cheque Book at home via courier.
1: Request through Mobile Banking
Corporation Bank provides Mobile Banking facility to all customers. You can manage your account on your phone. Many online services available on mobile banking.
See how to order new Cheque Book:-
1: First login to Corporation Mobile Banking Application.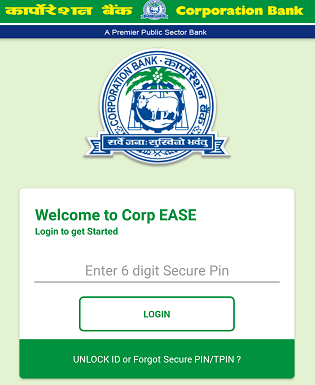 2: After logging in, tap on Request Services option.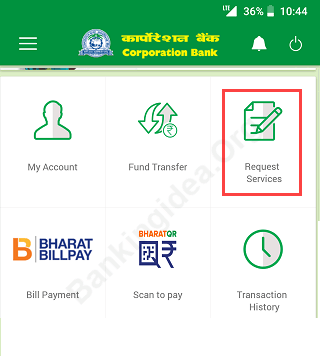 3: On next screen select Cheque Book Request.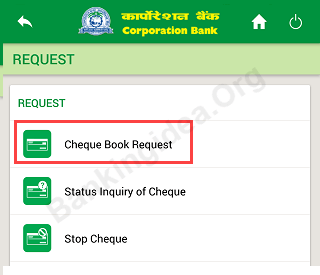 4: Finally select your Account number and submit your request.
That's it. Your new Cheque Book will reach you within 15 via courier.
2: Apply Through Net Banking
Corporation Bank net banking facility lets you access and manage your account online. You can activate net banking online using debit card details.
See how you can apply new Cheque Book on net banking:-
1: Firstly, Visit Corporation net banking login page & login to your account: https://www.corpretail.com/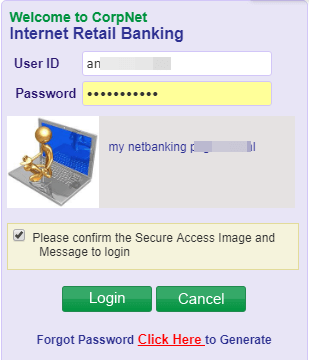 2: After login, click on Online Requests tab. Here you can see Cheque Book Request option, click on it.
3: Next screen, you need to click on NEW button as you can see below screenshot.
4: And finally, select Account number, enter total Cheque leaves, select By Courier option in delivery mode and click on submit,

So by following these two online ways, Corporation Bank customers can request new Cheque Book online.