If you don't remember your SBI Net banking profile password, you can reset it online through hint question answer. But what happens when you forget your secret hint question answer too? Well, you can still reset your profile password and create your new password without a hint question answer.
When you register for SBI Net Banking, you need to create your login password, username, and profile password and need to set a hint question answer to reset your profile password.
Here we will tell you step-by-step how to reset your SBI Internet banking profile password without hint question answer.
Forgot SBI Net Banking Hint Question Answer? Another Method to Reset Profile Password
Step 1: Login to SBI Net Banking and open the My Profile section. Now you will be asked to enter the profile password. Click on the "Forgot Profile Password"
Step 2: Next screen you will be asked to enter the OTP received on your registered mobile number. Enter the OTP and submit.

Step 3: On the next screen, select the "Approval through ATM Debit Card" option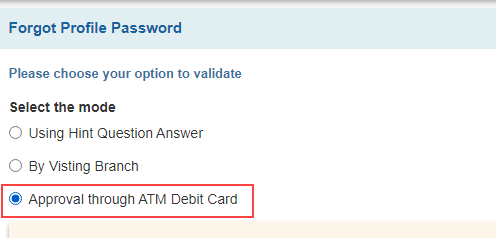 Step 4: Now select your account number on the next screen and submit.
Step 5: Next screen you can see your debit card, select your debit card and proceed further.

Step 6: Now enter the debit cardholder name, Valid To/Expiry Date, and ATM PIN and submit.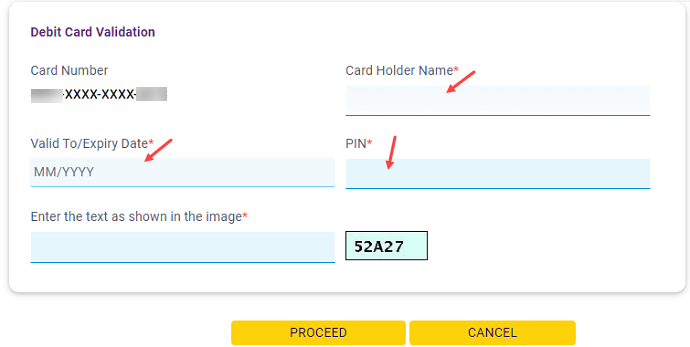 Step 7: After successfully validating your debit card, you can see the success screen. Don't close/refresh the page, just wait a few seconds and you will be redirected to the profile password reset page.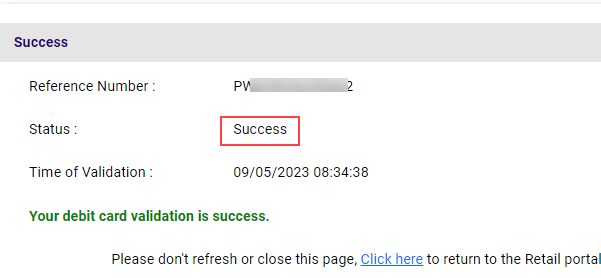 Step 8: And finally reset your profile password. Set your new password and submit and you are done.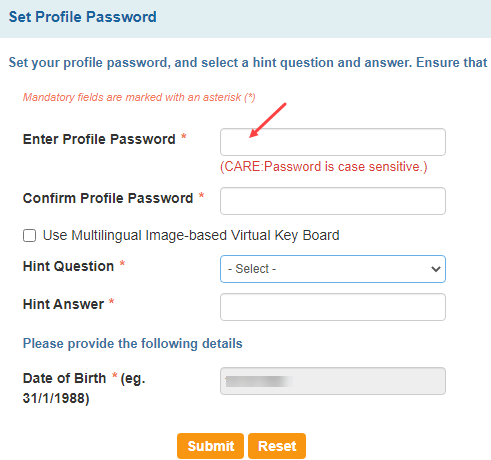 So this is the way, you can reset your SBI Net Banking profile password without security hint question answer. If you forgot your hint question answer, just use your ATM Debit card and set your new profile password easily.