SBI customers can now lock/unlock SBI Internet Banking services online. Yes, you can lock net banking access temporarily and again unlock it whenever you need to access it. This facility is available for all retail customers.
For security reasons, if you wish to temporarily deactivate your SBI net banking then you can lock it and unlock it anytime online.
SBI Internet Banking facility is available for all customers free of charge, you can access banking-related services online using this facility. Many Banking related works like account balance check, statements, cheque book request, fund transfers, etc online services are available through this online service.
Here we will guide you on how to lock/unlock SBI net banking online.
How To Lock SBI Net banking Online
After temporarily disabling SBI net banking, you can not access your net banking and it will be disabled.
To lock your SBI net banking access, just visit SBI net banking login page and at the bottom click on the "Lock & Unlock User" option.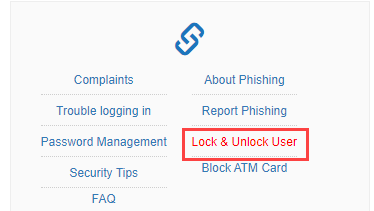 Next screen select the Lock user access option, enter your net banking user id, your account number, and submit.
Now enter OTP which is received on your registered mobile number and email address.

Done! your SBI net banking locked successfully.
How To unlock SBI Net Banking Online
If you wish to use your SBI Internet Banking again then you can unlock it online anytime by using a profile password.
Just click on the Lock & unlock User option.
Next screen select Unlock User Access, enter User ID, enter the account number and submit.
Now enter OTP and next screen select the Profile Password option & enter your net banking profile password.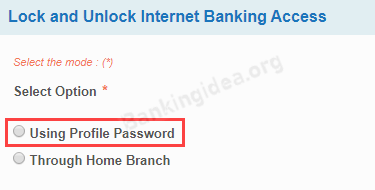 After entering the profile password your SBI net banking will be unlicked again and you will be able to access again.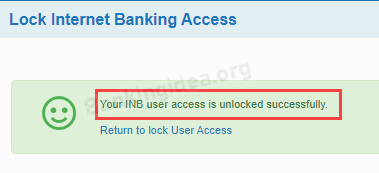 So this way SBI customers can enable/disable net banking access and secure their net banking account if any security issue is found.