On Google Pay, now you can transfer money to any bank account using UPI Number. With a UPI number, you can send money to any UPI application. The money you have sent will be credited to the beneficiary bank account which is linked with the UPI number.
So here I'm gonna tell you how to transfer money on Google Pay (Gpay) through UPI Number.
Suppose if you are using Google Pay and the beneficiary is using PhonePe, then you can use beneficiary's UPI number and transfer money  from your GooglePay account to his/her PhonePe acccount.
Transfer Money on GooglePay using UPI Number
The person will share with you his/her 8 or 9 digit UPI number OR 10-digit UPI number (if set mobile number as UPI number), now follow the below steps and transfer money to his/her account using UPI number.
Step 1: Open your Google Pay (Gpay) application and on the home screen, tap on the "Pay UPI ID or Number" option.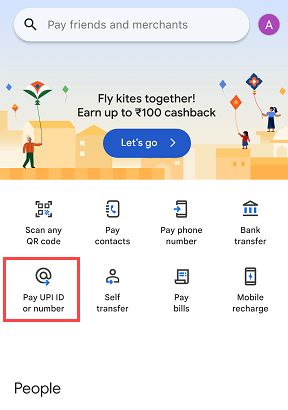 Step 2: Next screen enter the 8-9 digit OR 10 digit UPI number and tap on continue.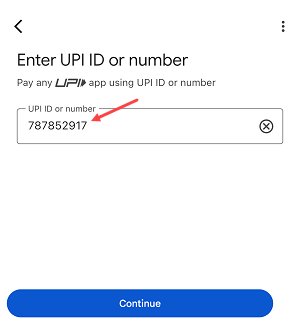 Step 3: Next screen you can see the receiver's UPI ID and his name, if correct then click on continue.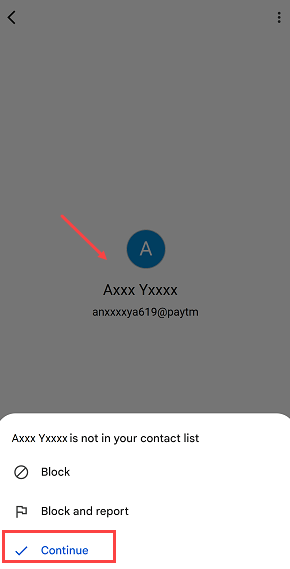 Step 4: Now click on the 'Pay" button to send money.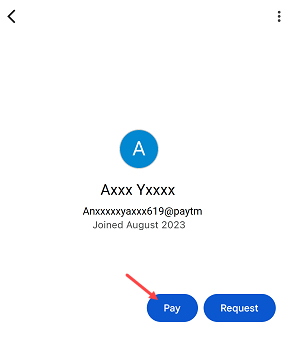 Step 5: Enter the amount and tap on the next button to pay the money.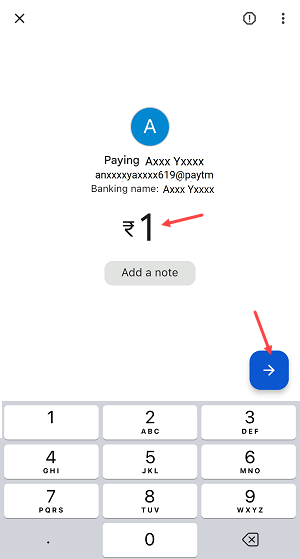 Step 6: Next screen select your Debit account number and tap on the pay button.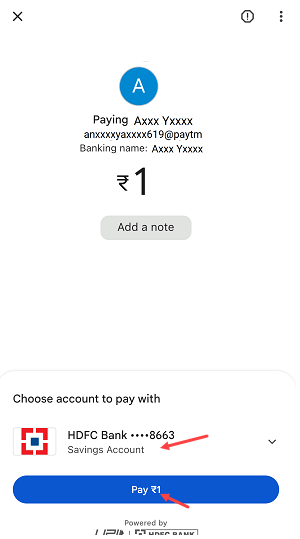 Step 7: Enter the UPI PIN and confirm your transaction.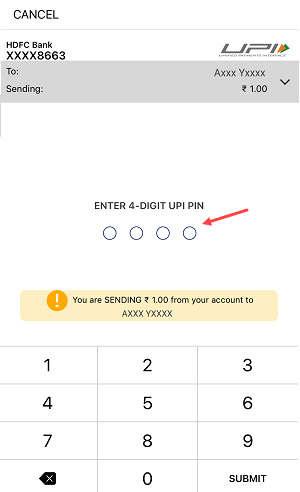 Step 8: Done! Money has been successfully transferred to the UPI number and credited to the linked bank account. You can tap on the Share screenshot button and share the screenshot image via WhatsApp.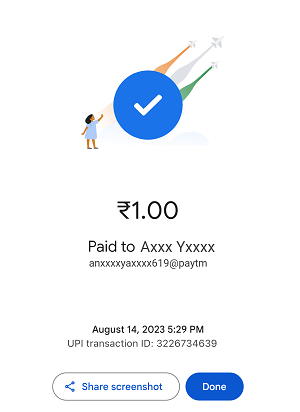 UPI Number is a new way to send money to any UPI application. You don't require any complicated UPI ID, bank account details or mobile number. Just share your UPI number and receive money in your bank account easily.