Do you want to transfer your Bank of Baroda account to another branch? If yes, then today we are going to tell you about how to transfer your account to another branch. Yes, now you can change your bank of Baroda (BOB) branch online
If your existing BOB branch is far away and you want to shift your account to the nearest branch, then you do not need to go to the bank for this. You can submit an account transfer request online.
Follow this online process and transfer your BOB account to another branch online:
BOB Account Transfer To Another Branch Online
Account transfer facility is available on Bank of Baroda net banking so you need to login to your net banking account first.
After login, click and open Services section and open Account Transfer option under the utility section.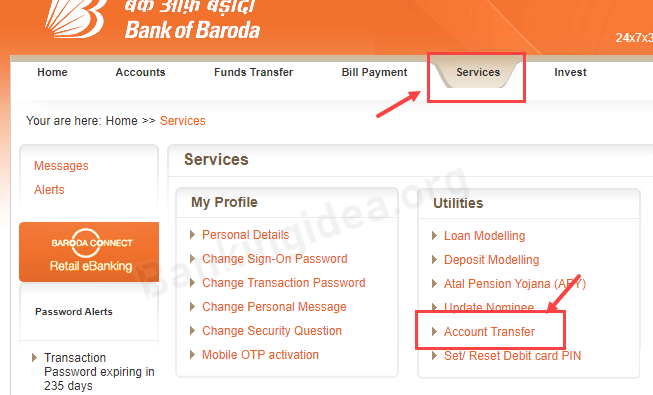 Next screen select your account number and click on proceed.

Now you need to select your new branch. Select state, city, and your new branch. After selecting your new branch, click on proceed.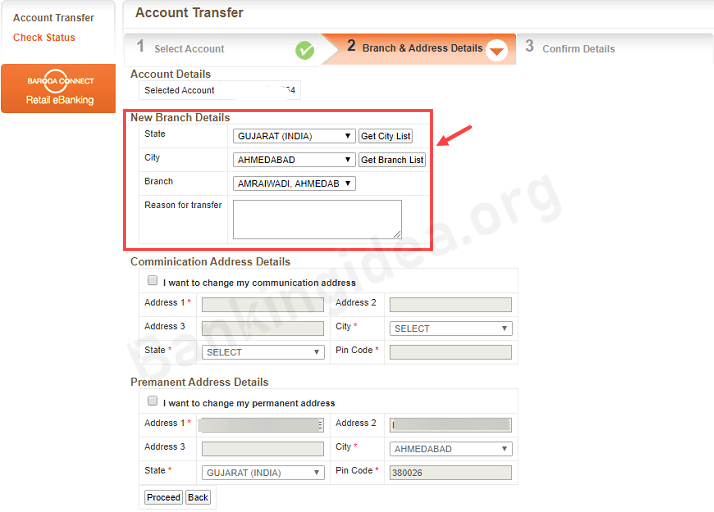 Next screen you can see your new branch details like address, area Pin code. If all details are correct then click on submit and send your request.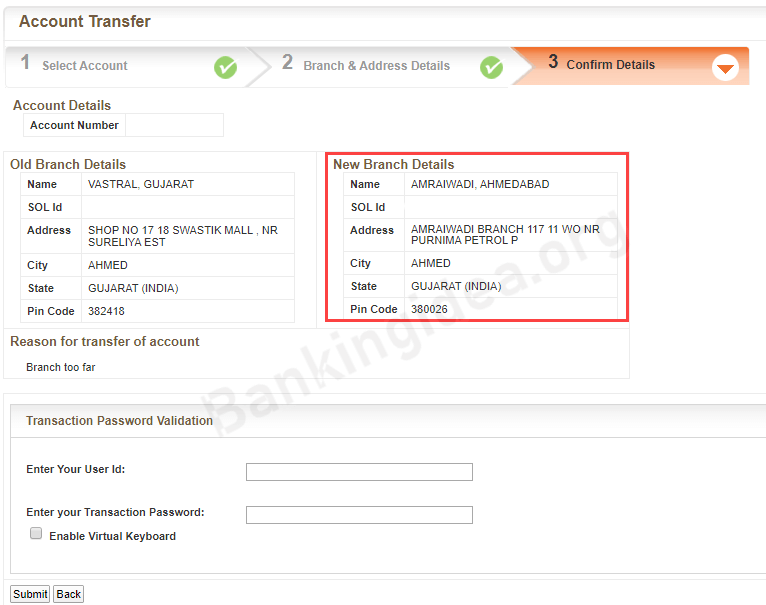 That's all you have successfully sent your account transfer request. Your request will be processed within 7-10 working days.
You can also check the status of your request, click on the Account transfer option, and select status.
Know Account Transfer Status
You can check your account details to know whether your account has been transferred or not. You can check account details online by login to net banking or mobile banking where you can see the new branch name in your account details.
After transferring the account, if you want a new passbook and chequebook, then you can get a new passbook by going to your new branch, or you can apply online for a new cheque book as well.