UCO Bank customers can now request Cheque Book online through net banking, now they don't need to visit the bank to apply new Cheque Book.
UCO Bank net banking facility is available for all customers without any charge. You can activate UCO net banking online using your debit card. With net banking facility, customers can manage their bank account online and access online services.
If you are UCO Bank customers and want a new Cheque Book then order it online within a minute. You will receive your Cheque Book at home address registered with the bank.
Follow below online process:-
Request UCO Bank Cheque Book Online
For this online facility, you need net banking facility which available free of cost. See step by step process:-
1: Visit UCO net banking login page: https://www.ucoebanking.com/
Enter User ID and login password to login your account.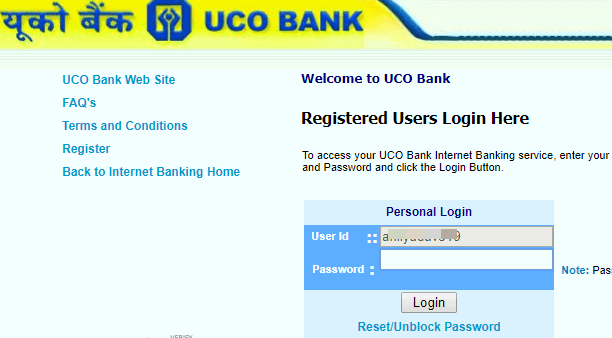 2: After login, click on Requests option and then click on Cheque Book Request option.
3: Next screen select your Account number and click on Fetch Addresses. You can see your registered address. Now enter total leaves and select "By Courier" option to receive Cheque Book at home. Now click on submit.
4: Next page enter your transaction password to confirm your request.
Congrats your new Cheque Book request submitted successfully. You can see notification popup, click on OK to get the receipt.
You can see your request receipt for future reference.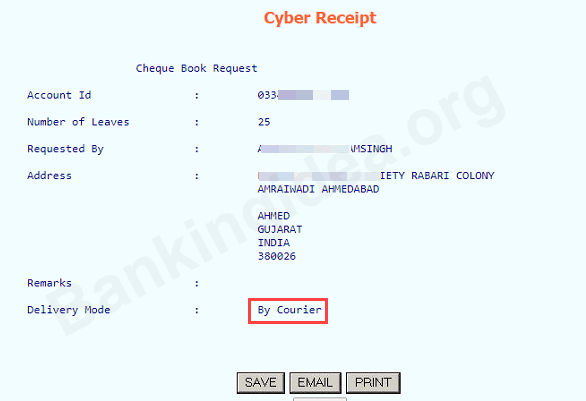 So this is how UCO Bank customer can apply for new Cheque book online without visiting branch. Currently this feature not available on mobile banking.