Do you want to register or update your PAN card with your UCO Bank account? If yes then you can link your Pan card with a UCO Bank account online through Mobile Banking.
If you have PAN Card then it is mandatory to link with your bank account. When you open a deposit in the bank or transfer a big amount to other bank accounts, you need to submit your Pan card to complete the transaction. Even, when you open a new bank account, you need to submit your Pan card with other documents.
You don't need to visit your branch to add a Pan card to your UCO bank account, you can submit your Pan number online and link it with your bank account. You can also update your Pan card details if already linked with your UCO account.
Link Pan Card With UCO Bank Account Online
Open the UCO Mobile Banking Plus application and log in.
Now click on Other Services section.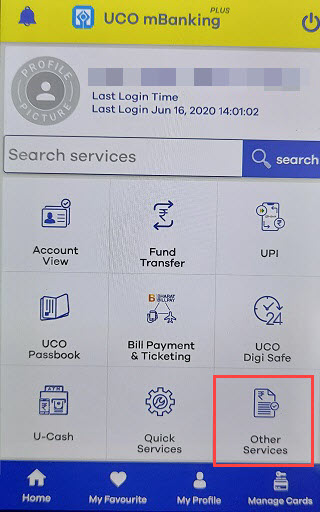 In Other services, you can see the PAN Seeding option, click on it.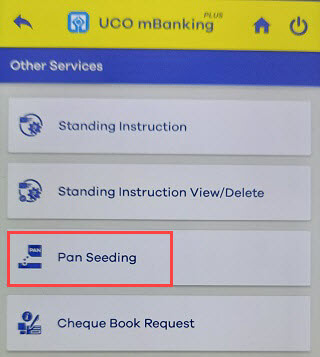 Next screen, select your account number, enter your 10-digit Pan number and click on proceed.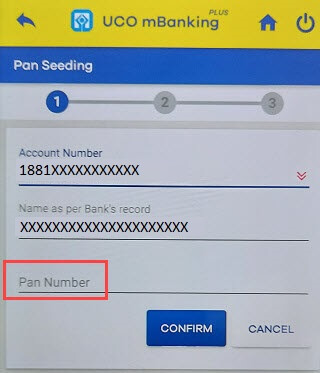 And next, confirm your request.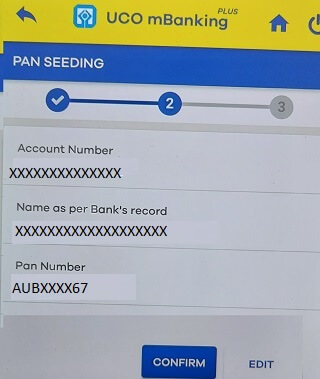 Done! you have successfully submitted your Pan details to link with your UCO bank account.
How can I check my PAN card linked to the UCO Bank account?
When you follow the above Pan seeding process through Mobile Banking and after submitting your Pan number, you can see "PAN already added" message that means your Pan card is already linked with your bank account.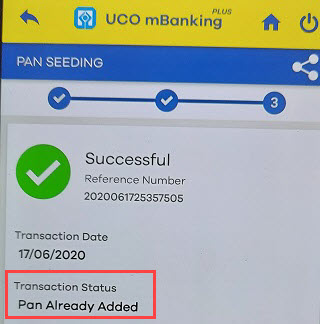 Frequently Asked Questions
(1) How can I link my UCO bank account and PAN card?
Ans: You can link your Pan with UCO account through Mobile Banking. If your Mobile Banking is active then submit your Pan details online.  Else, you need to visit your branch and submit the Pan copy.
(2) I don't have Mobile Banking, how can I link my Pan with UCO account?
Ans: You can visit your home branch and submit Pan card copy.
(3) How to check my Pan linked successfully with my UCO bank account?
Ans: You can open UCO Mobile Banking and follow the above linking process. You can see Pan already added message on the screen.